As you know, Busy Beaver is a company that aims to please. We take pride in the fact that our customers are some of the most creative in the business and are always looking for ways to show off their innovative designs, spread their messages, and express their ideas.
We're pulling back the curtain for you (and only you, savvy reader) and taking a look at all the "secret menu" items that you can utilize for your next project.
Custom Stickers
From your trusted button company to your new trusted sticker provider, in September we heard your feedback. We have expanded our products to include personalized stickers that can be customized by shape, size, and even special finishes!
The stickers can be digitally or silkscreen printed and are handled with the same level of care and attention we give all of our button orders. Plus, you can't beat that 7 day production turnaround!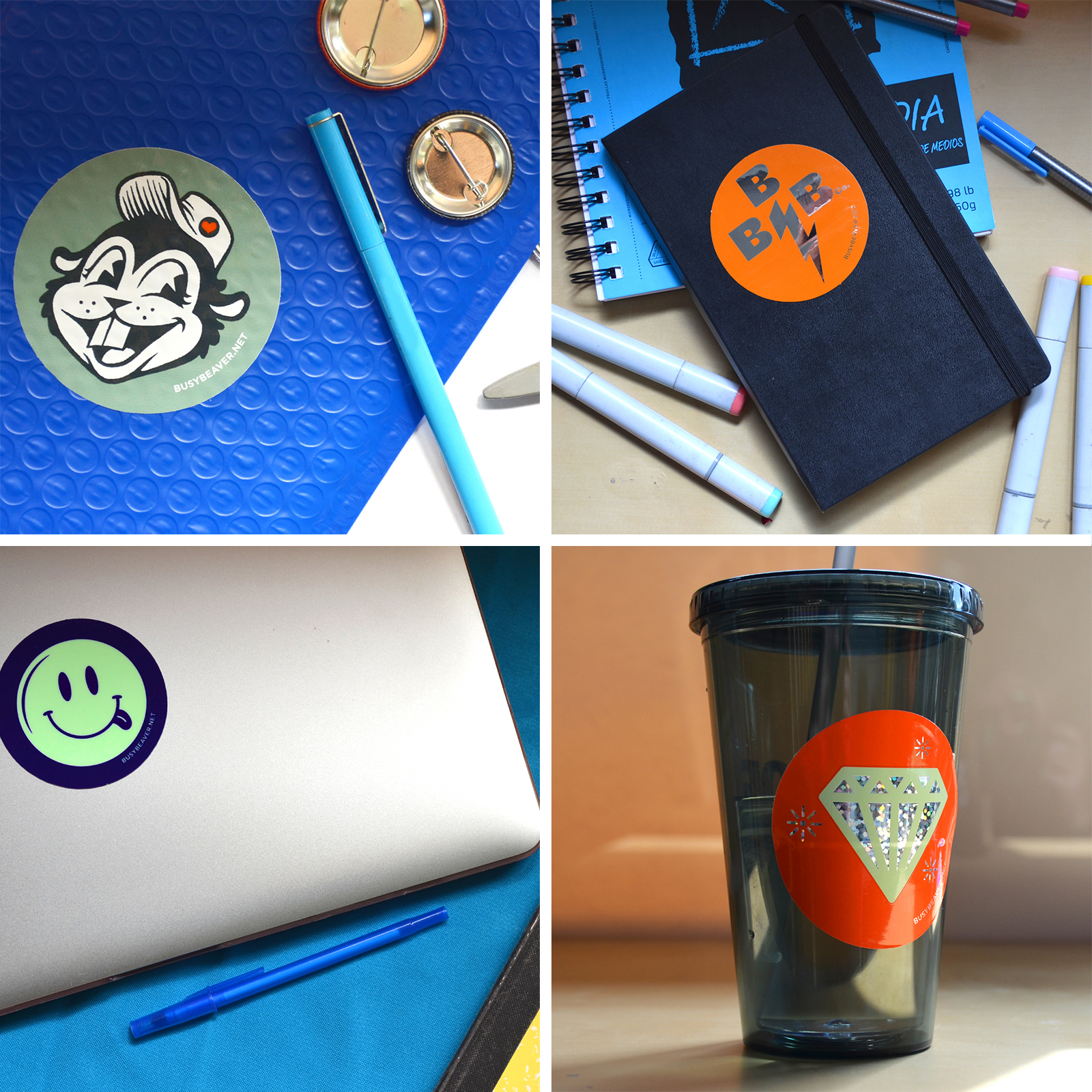 Enamel Pins
The enamel pin game is still alive and we're here to help make your pin wishes come true. We don't make the enamel pins in-house, but we've partnered up with a trusted enamel pin provider to help our customers. Chose from soft or hard enamel pin finish, size, and color matching, to create the pins of your dreams.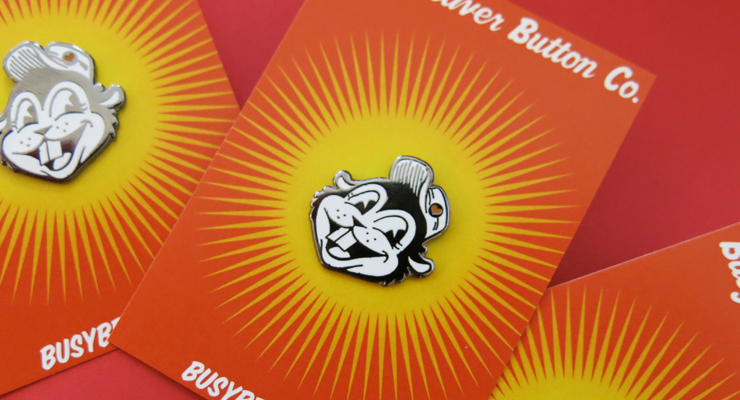 From independent artists to downtown restaurants, we've heard success stories all around, Learn how Revival Cafe uses their enamel pins as drink tokens in their downtown Chicago location.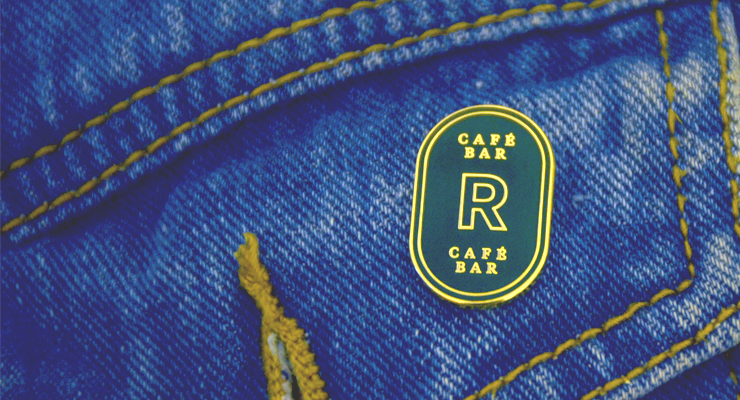 Scratch and Sniff Buttons
The strongest sense tied to memory is scent—so why not make your brand even MORE memorable with special scratch and sniff pins, magnets, or bottle openers??
Scents ranging from the fruity apple, cherry, or mango to a variety to flowers, spices, veggies, or even some unusual favorites like campfire, are available as .5 inch round stickers that can be placed on the front of back of your pin.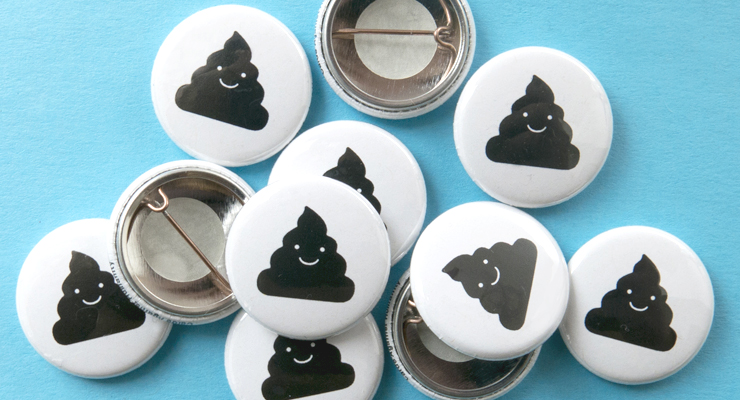 You may remember Cards Against Humanity's 2014 holiday "bullshit" promotion, where 30K boxes containing a manure scented button were delivered to happy fans.
Zipper Pull
The Zipper pull button is the perfect way to add some flare to a team's uniform or a school club's jacket. The zipper pull buttons are available in the one inch round button size and attach easily to any standard zipper.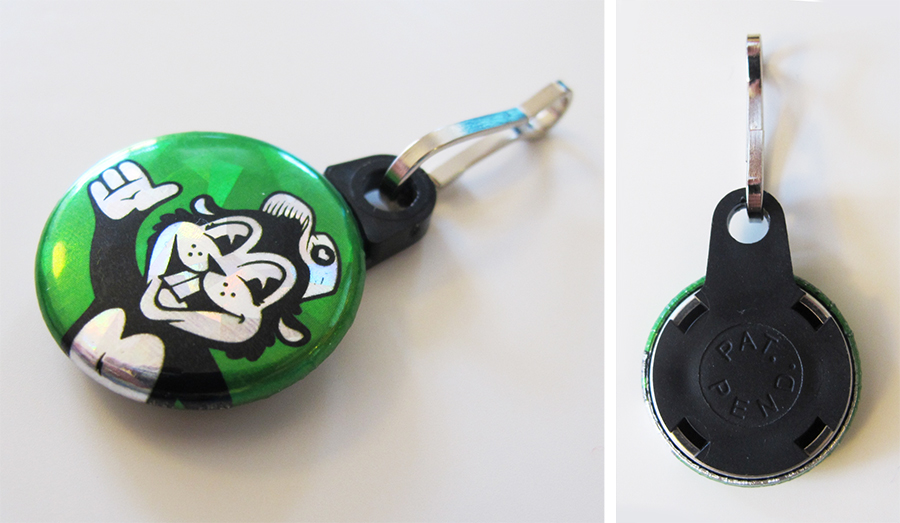 Lapel Magnet
Lapel magnets are our standard buttons but with a magnet back instead of a pin. The magnet allows people to wear buttons without poking a hole in their clothing: it's the perfect accessory for blazers and blouses!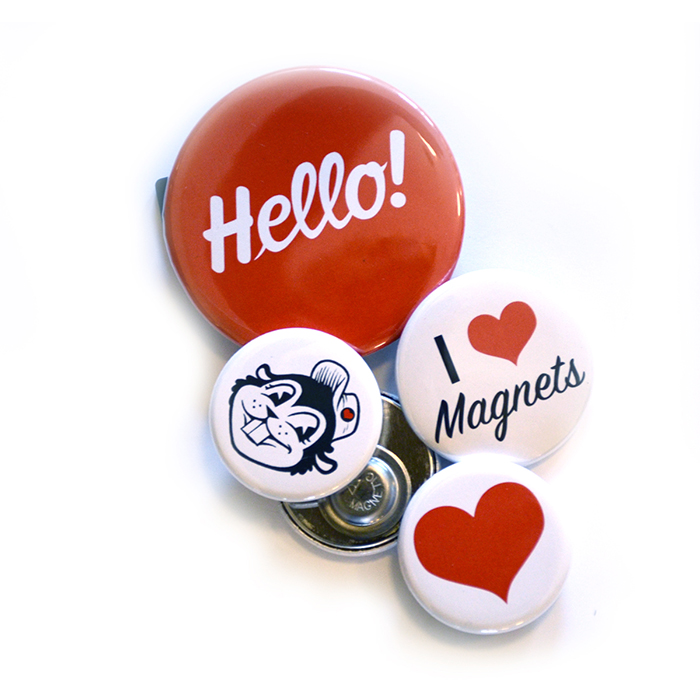 Keychain Button
Another way to diversify your merchandise or gifts is to create these 1 inch round keychains. Designing these keychains are as simply as designing for buttons, and we're even happy to help you if you're stuck!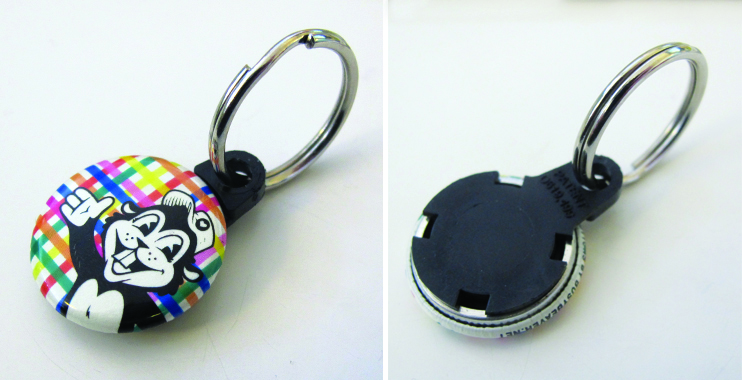 Bulldog Clip
Another alternative from using a pin backing, the Bulldog clip. This sturdy clip is secured to your 2.25 inch round inch round design without worrying about puncturing your clothing.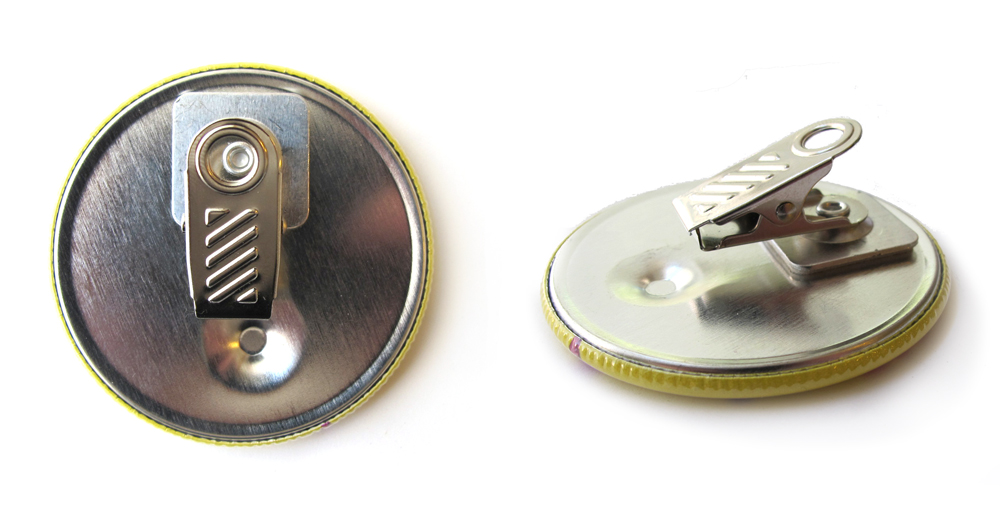 Custom Packaging
Now that we're acquainted with all the different types of products Busy Beaver has to offer, we can get creative with the packaging of these items. The sky is the limit for packaging, we've done it all.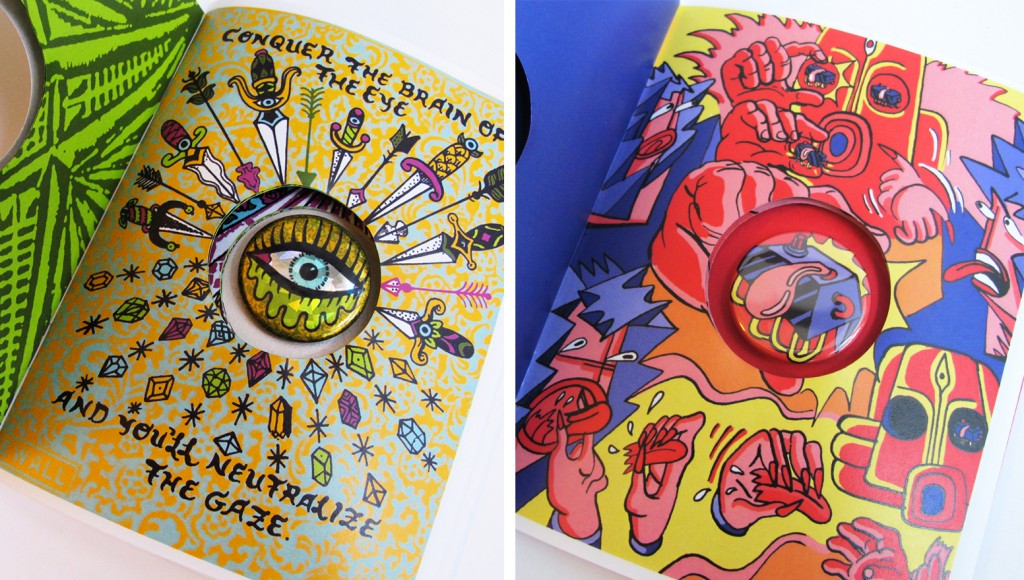 From the zine that Chicago Alternative Comics Expo created for their 2013 show or the combination button + sticker pack Liz Elston created for Halloween—we'll work with you to producing the perfect packaging for your needs.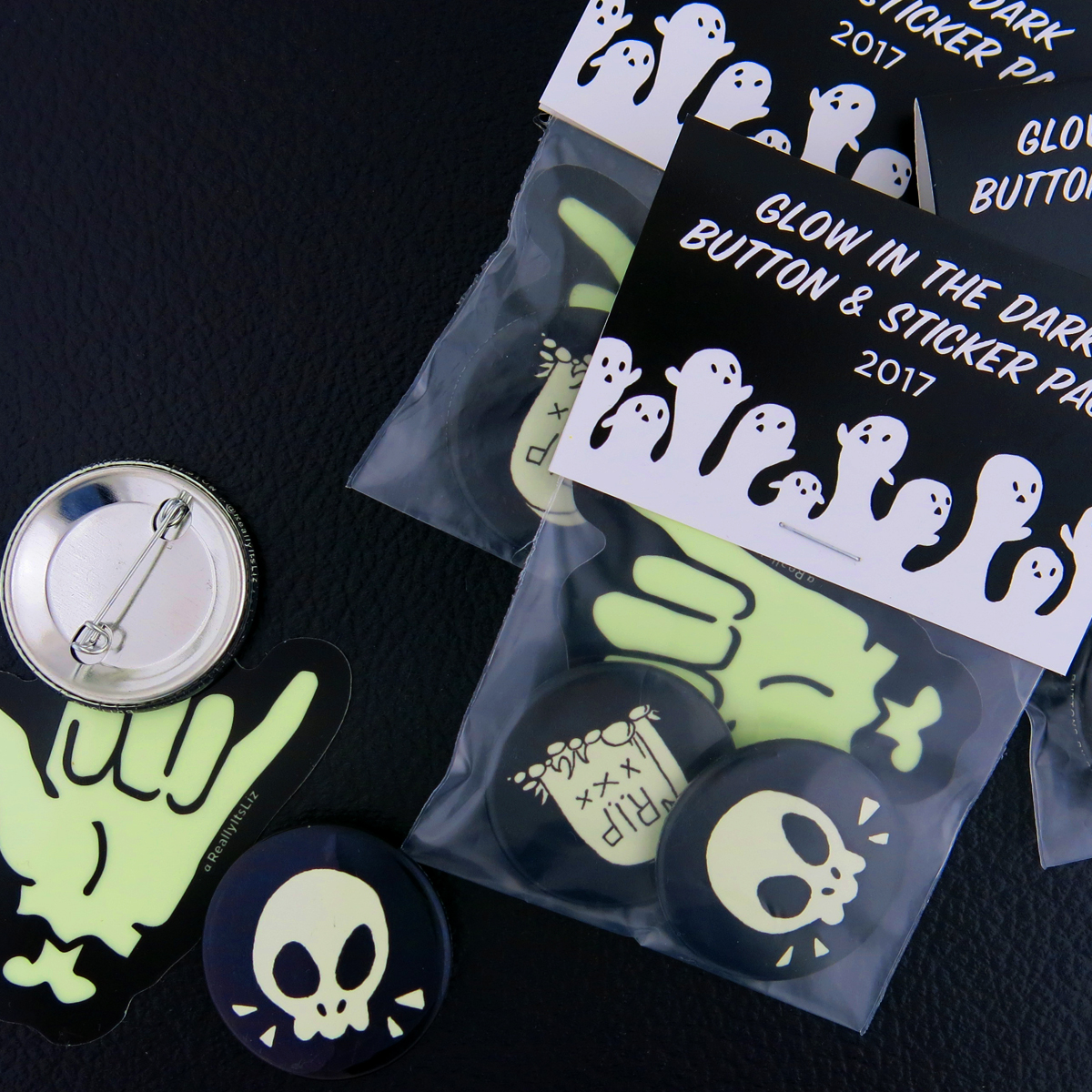 All of our secrets are out, and we'e so excited to see what you'll create next. Have questions on your next secret order? Contact us for a quote!
Read More