In anticipation of the release of the new movie version of The Great Gatsby this weekend, it seems that the 20's are back. The Button Museum has plenty of buttons from the 1920s in it's archives, including quite a few of the "roaring" variety-- buttons that epitomize the bobbed hair, sexual freedom and fun-loving attitude that personified the era. Here are some of our favorites from the museum's collection.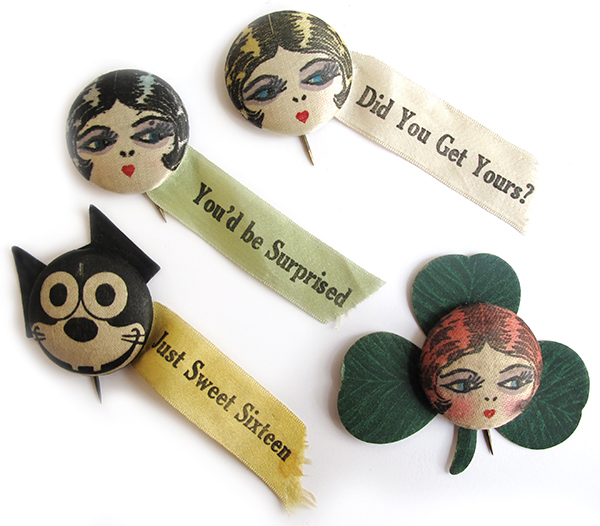 Garter buttons were a popular fad of the 1920's. Worn under the skirt, they provided a cheeky surprise to those lucky enough to see them (lucky like the four leaf clover example). The text on ribbons attached to these garter button examples speaks to the era's irreverent attitude-- "Just Sweet Sixteen, "You'd Be Surprised," and "Did You Get Yours?"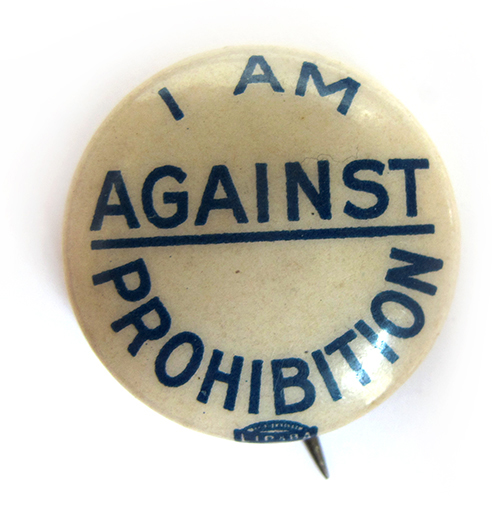 The Button Museum's collection definitely favors "dry" pro-Prohibition buttons. It's easy to imagine that wearing an anti-Prohibition button may have been a bit more frowned upon, or make you a potential target of law enforcement. We do have this example in the collection made with a prominent union bug.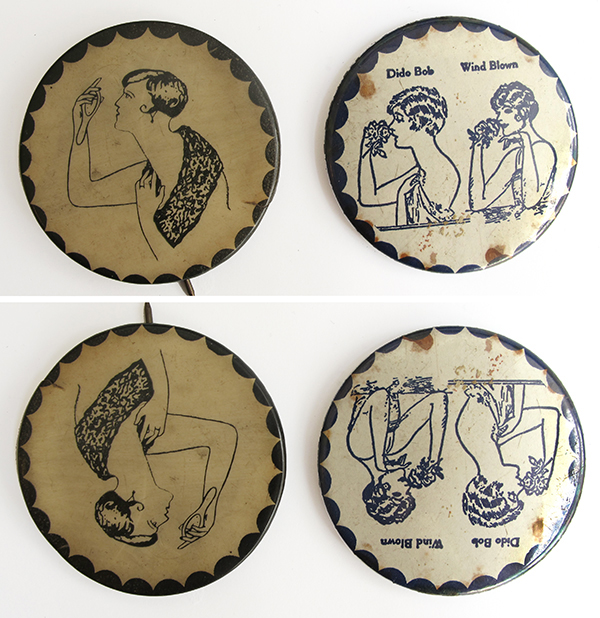 The 20's saw increased sexual freedom for young people, and that newfound boldness is displayed quite explicitely with these "metamorphic" buttons. Rightside up, they feature bobbed-haired flappers demurely staring into a hand mirror and smelling flowers. Upside down, though, the ladies are engaged in activities of a very different sort.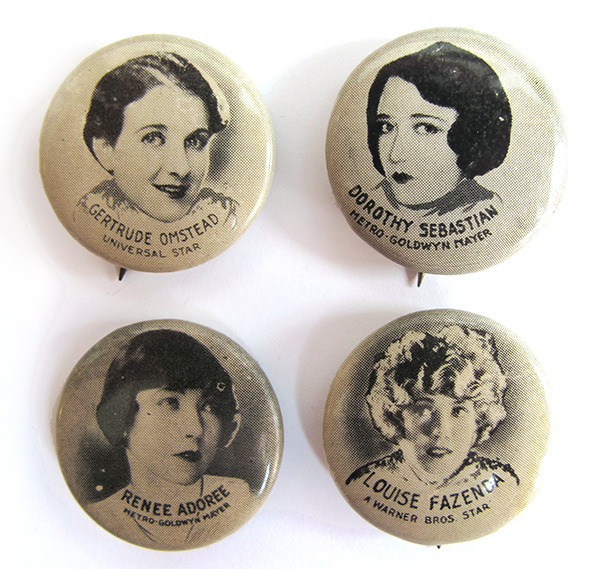 The Button Museum has a small collection of 1" buttons featuring stars of the silent film era, including the four pictured. With their bobbed hair and dark lips, each actress is the picture the 1920's flapper look.
---
Check out more historical flapper buttons in the button history section of the Busy Beaver blog.
Read More