Whether your organization is just starting out or has been established for years and is looking for new ways to incentivize donations, we wanted to help by pulling together a list of five creative ways your organization can start fundraising today.
1. Put on a Show
Hosting or curating a live performance, concert, or event of any kind can help introduce new people to your organization while also helping raise money. By putting a small cover price or recommended donation amount on the ticket, you're already offering an easy way for people to help your business, nonprofit, or cause.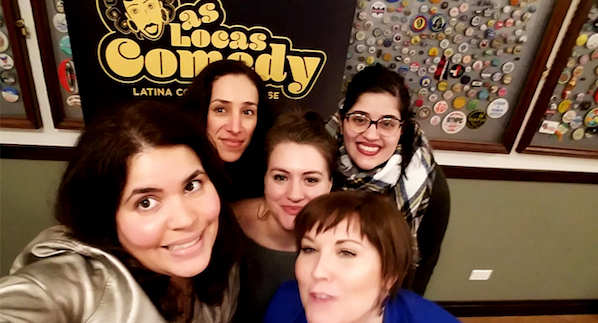 Back in February Busy Beaver open its doors to Las Locas Comedy's anniversary show. Money was raised at the door and donation hats during intermission. [photo via Las Locas][/caption]
2. Sell Something
Creating limited-edition, branded merch can help you fundraise time and time again. By only ordering a limited amount of an item like koozies, shirts, or pins + patches, you're creating a big demand for your close and loyal followers.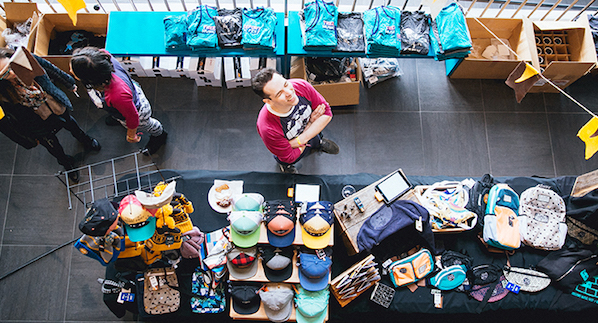 And it's not only because we're a button company that we use this idea often—it's a fun idea that helps fundraise as well as guarantees a precious memento that represents support to an organization.
For example, every year Busy Beaver uses their annual artist series pack to benefit a cause we believe in. Last year we teamed up with Everytown for Gun Safety to create this pack of 11 anti-gun violence designs. Proceeds from the button pack sales directly benefit the organization.

3. Use the Internet
With a majority of small businesses these days existing solely online, it's no wonder that internet companies like Kickstarter, Go Fund Me, indiegogo, Patreon, and Kofi have been developed to make crowdfunding easier than ever.
While there are discernible differences between all of the above funding websites, it's important that you use the one that will connect well with your online audience.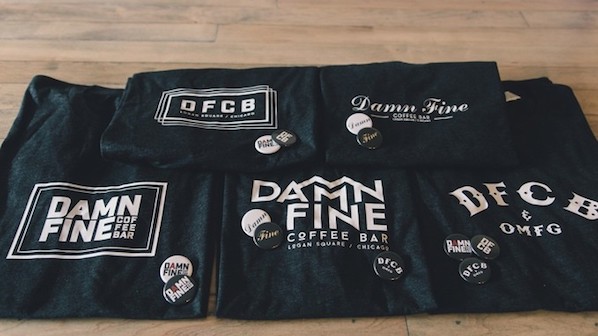 4. Make it Fun
What's better than having fun AND donating money to a great organization and cause? Try coordinating a day that includes fun games like bingo, raffle drawings, or even dunk tanks! Individuals can then donate to use a bingo board, donate to be entered in a raffle drawing to win prizes, or donate to get three throws at lucky person awaiting their dunk-tank destiny.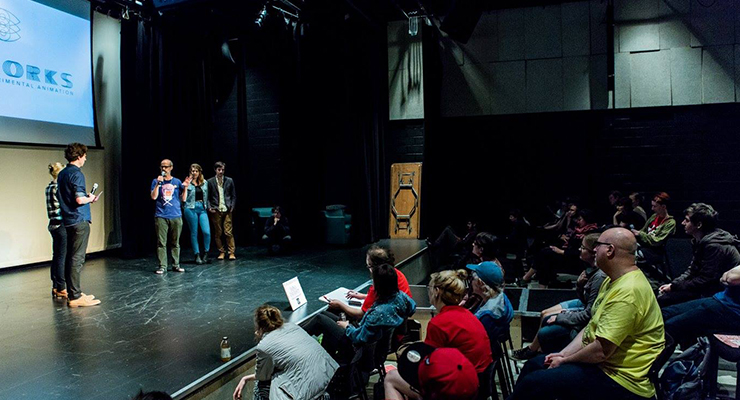 Another fun activity to help raise money is to hold an art auction. Every year Chicago Alternative Comics Expo (CAKE) holds art auctions with exhibiting artists' original pieces as well as live comic readings. The drawings are bid on, and at the end of the exciting spectacle the money earned is used to fund their yearly comics event.
5. Group Art Piece
One of the primary reasons people donate to the companies and organizations they believe in is to be a part of something bigger than themselves. Taking that notion— creating a group art piece at your next fundraising event will make an everlasting impression on those able to support you monetarily.
Between Friends had the great idea of selling different color buttons to represent each of their different programs at their anniversary event. The patron who purchased the pin, could then choose where ever to display it on the button board.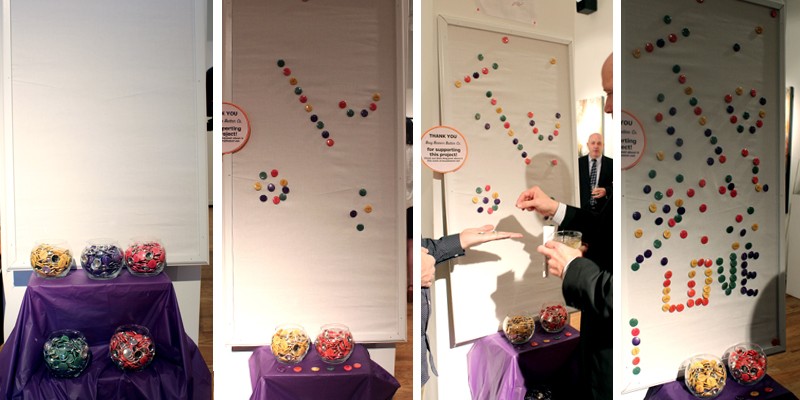 Colleen Norton, the Director of Programs at Between Friends, mentioned that they "were thinking about the art exhibit...I was thinking about ways that we could engage the participants to physically show their support for our programming."
By the end of the night, a collaborative art piece was crafted by the supporters of Between Friends.
Feel free to use these ideas as a starting off point for your next fundraising event, or get inspired with other ideas for nonprofit merchandise!
Read More