The glitter of gold has inspired people for centuries-- from artists looking to capture an otherworldly subject, to prospectors hoping to strike it rich. If you find yourself searching for promo materials that combine timelessness and serious bling, 24k gold buttons and magnets could be the answer!
While 24k gold is a pretty versatile as to the types of designs you can combine with it, but it's likely you'll want to spend extra time getting the design just right when making such exclusive buttons. Read on for some of the best tried and true tricks for creating 1" buttons with a golden touch.
1. The Basics
First off, to answer the most common question about 24k gold buttons: Yes, it is actual gold! Our 24k option uses button parts that are plated with genuine 24k gold. This precious metal content means that 24k gold buttons are more expensive than any of our other special finishes, and available only in the 1" round size. (If you're looking for a more budget-friendly way to "fake" the look of 24k gold buttons and use different sizes, check out this post.)
Like all of our special finishes, the 24k gold option is made by printing your artwork on a sheet of clear plastic. White areas of your design will be unprinted and show through as "pure" gold.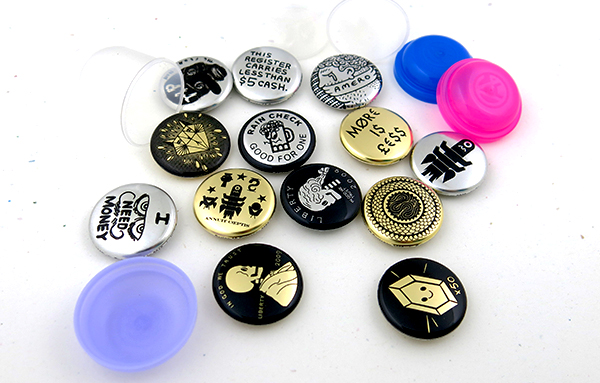 Gold designs from our 2009 Button-O-Matic Artist Series.
2. Go Bold
Simple graphic artwork tends to show off the 24k gold finish the best, and bold, refined designs work best at the 1" size anyway. Eliminating unnecessary detail will give you a more eye catching design, and enhances the "pop" that 24k gold adds to a design.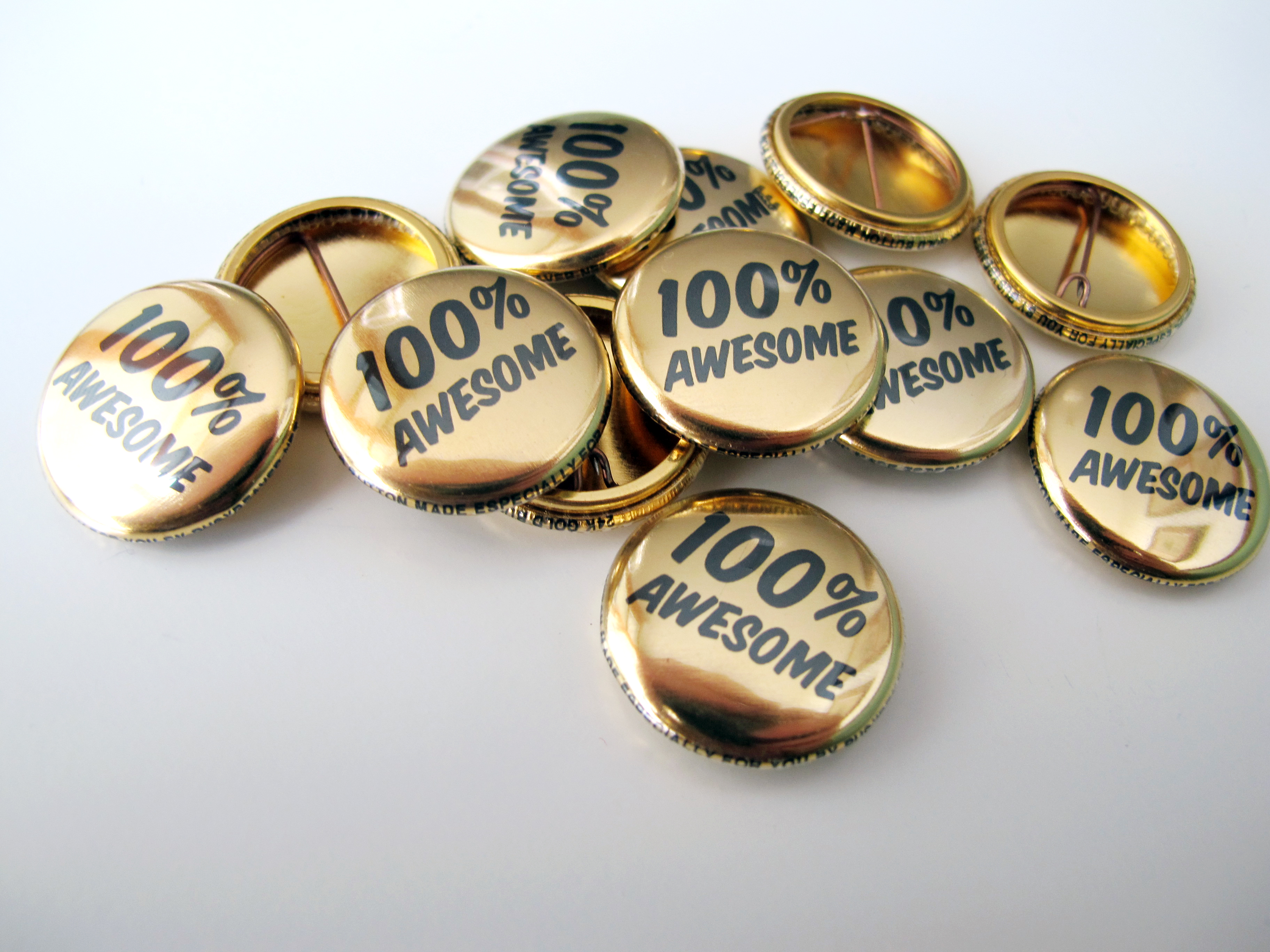 3 . Consider Color Carefully
If you'll be printed a full color design in 24k, it's important to keep in mind that the gold background is not neutral-- 24k gold finish will add a yellow/gold tone to whatever color is placed on top of it (besides black, which is completely opaque).
Solid color button examples in 24k gold finish.
As mentioned above, high contrast artwork is a good idea when you're designing a full color 24k gold design. Small details and lower contrast areas will be more difficult to see on the finished button than they will appear on screen. The examples below show finished buttons in 24k gold finish compared to the original artwork file.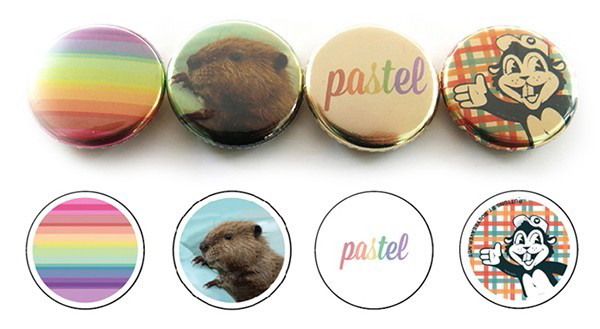 Comparing finished 24k gold buttons to the original artwork seen on screen.
4. Get Inspired!
Need some inspiration for creating a 24k gold button of your own? We've shared a number of unique ideas created by customers of the years—from royal-looking Nyan Cat buttons, to a button that mimics gold performance art, fancy-looking logo swag to non-profit donor thank you gifts in 24k gold.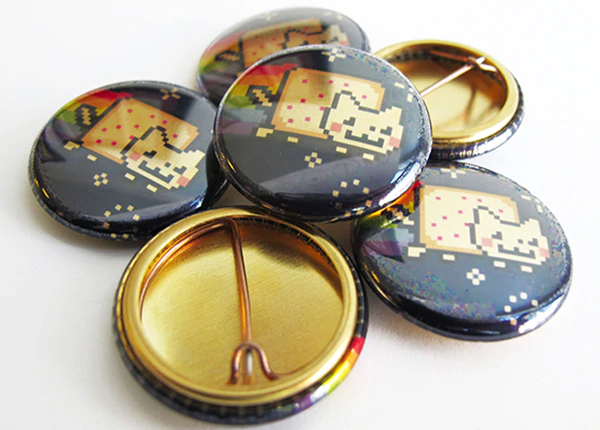 So there you have it— the scoop on creating designs that look great in 24k gold!
Read More