This past weekend, people from all across the country attended Chicago Comic and Entertainment Expo. Also known as C2E2, it is the largest pop culture expo in the Midwest. Cosplayers, collectors, and of course button fans have a great time expressing their love for their fandoms at the show. As button fanatics ourselves we were really excited to see everyone's personal collection.
One thing you'll learn immediately if you attend any sort of pop culture convention is that there is no one way to show off your button pins collection.
Sam and Haidee put their pins and buttons directly on their pass lanyard. Sam, a self-proclaimed button enthusiast, couldn't wait to wear her new pin-backs and said she was excited to add them to her growing collection at home.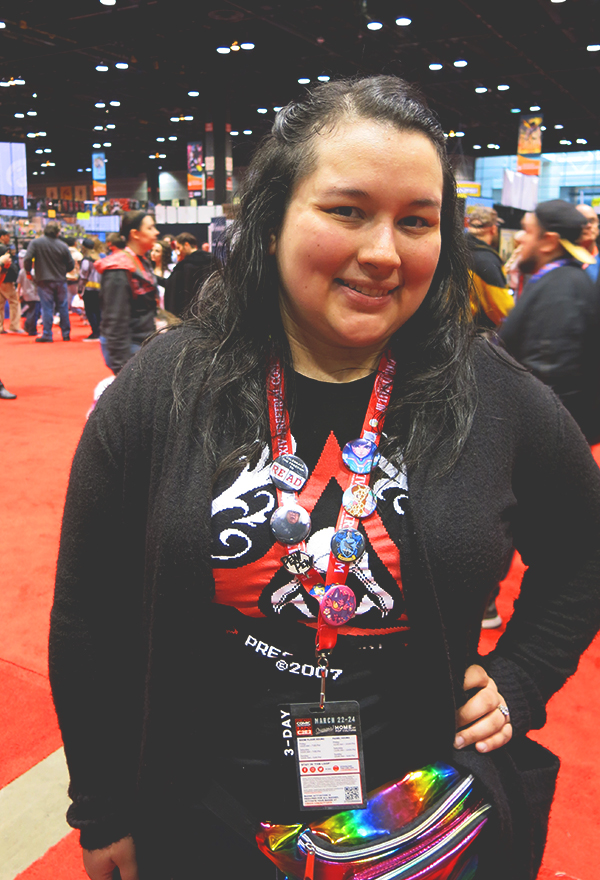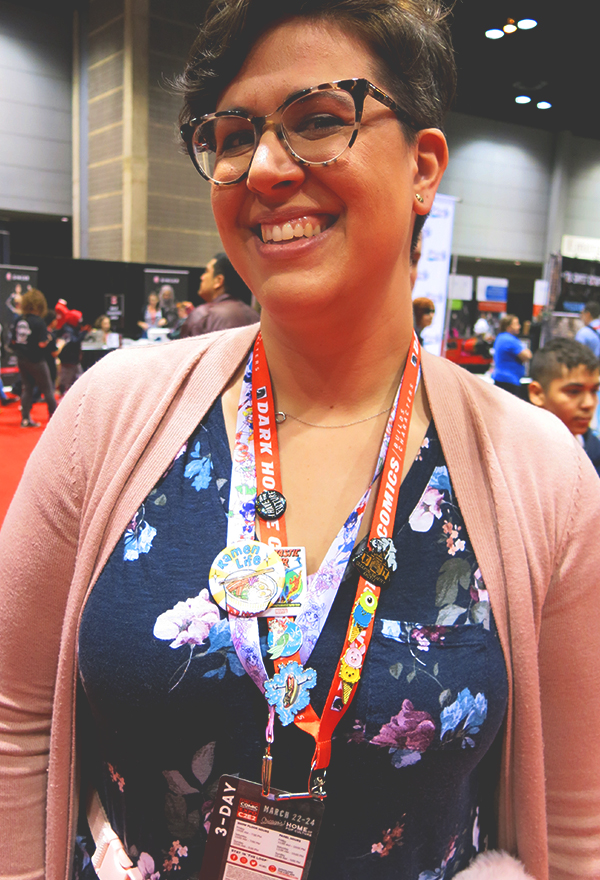 Some, like Jennifer and Matt, wear their comic book buttons to represent the fandoms they love. Jennifer likes to meet new friends through the interests printed on her buttons. "If people relate, that's great!"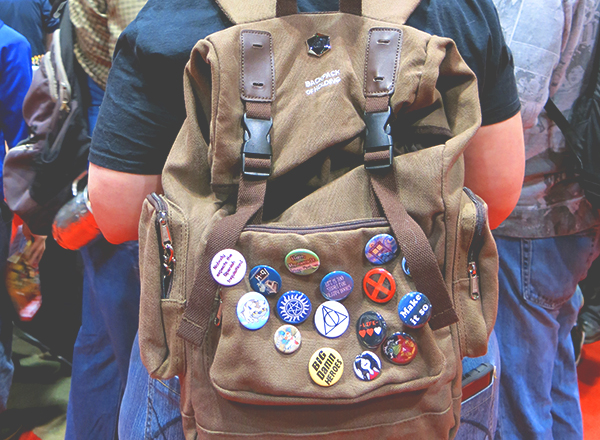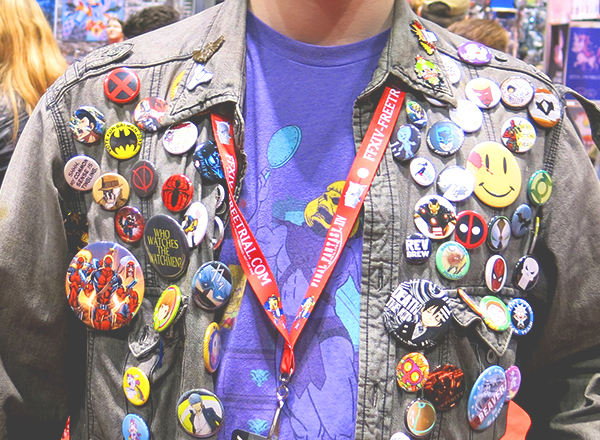 On his vest, Victor, shows off his pins, buttons, and patches. Victor's collection is more curated than it appears at first glance. On his left side he wears symbols from his favorite shows like Pokémon and Sailor Moon. On his right, he likes to lean more heavily on his love for cats.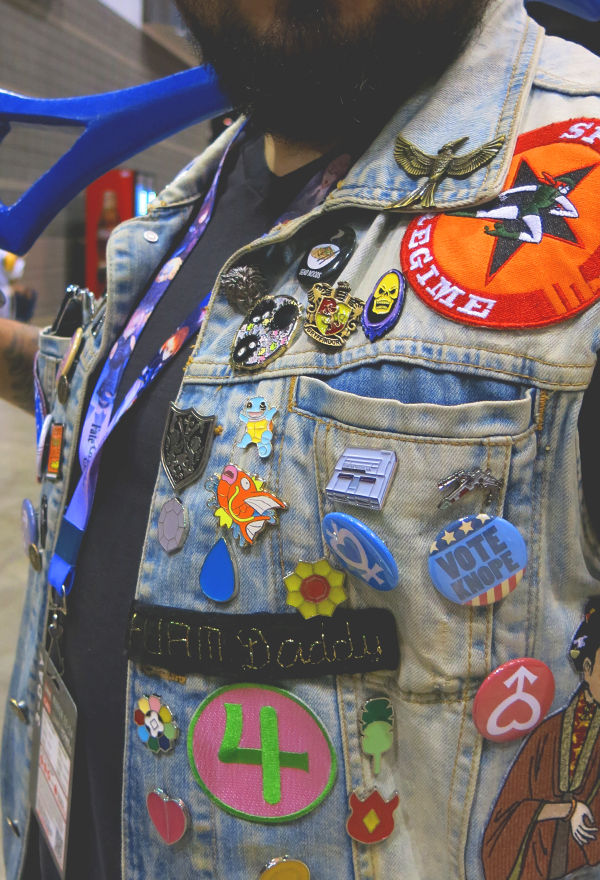 You don't need to wear your whole collection to C2E2 to make a statement. Annaliese, cosplaying as Holtzmann from the 2016 Ghostbuster remake, wore just two but they added an extra bit of character to her costume.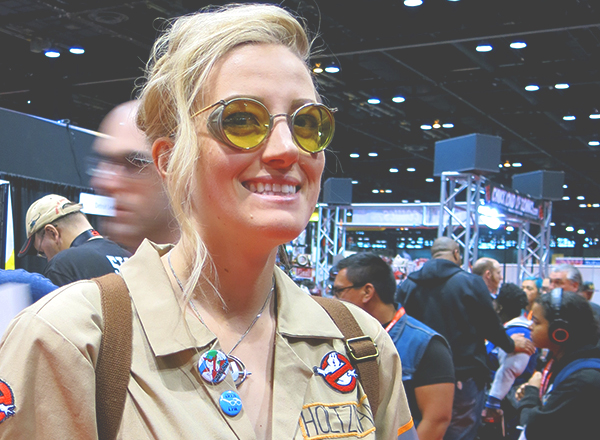 We were lucky enough to run into seasoned con-goer Randy and the accumulation of vintage buttons he's assembled over the years. Looking over Randy's selections is like a pop culture history lesson.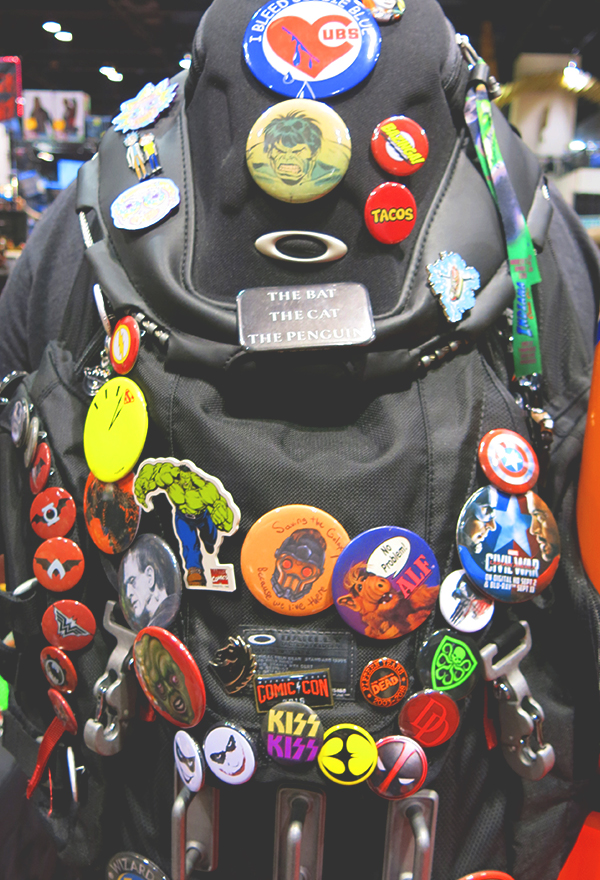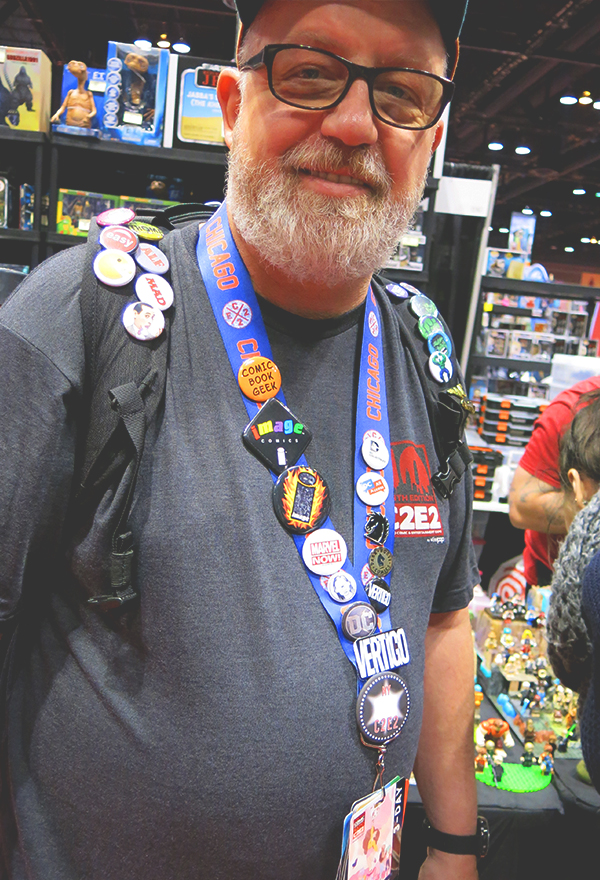 Karissa is just starting her custom button pins and charm collection but she's already equipped with a backpack specially designed to show off an amazing collection. With how affordable buttons are, she'll grow that collection in no time!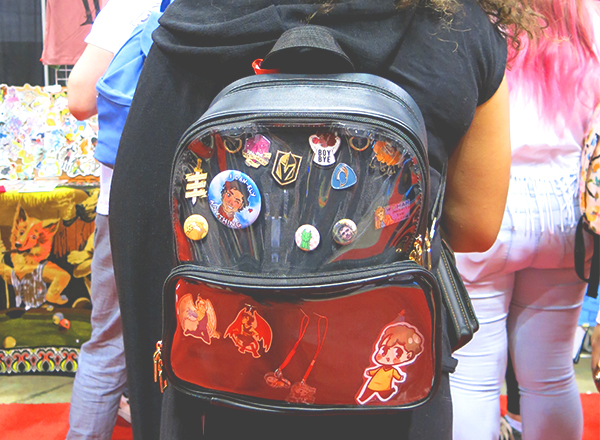 We just couldn't pass up the chance to talk to local pin-back enthusiast, Hector, who is well aware that his collection is a head turner. He even has a self-referential button to be the eyes on the back of his head that jokingly calls out gawkers.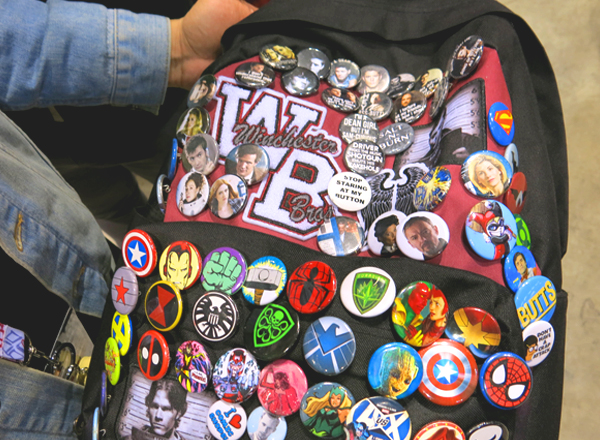 Buttons are ideal for self-expression; with them you literally wear the things you love on your sleeve! Ask people about the buttons they're wearing, especially if you relate. If you strike up a conversation over your shared interests, who knows… you might just make a new friend!

Still looking for Comic Con goodness? Check out our blog on how to sell comics at conventions!
Read More