One of the easiest ways to add a little shine to your already great design is to use Busy Beaver's Metallic Gold Paper and Metallic Silver Paper finishes. For the same price as our standard finish, you're adding a glint of sparkle to your buttons, magnets, mirrors, and bottle openers using metallic printing paper.
Here are a few helpful tips and tricks to convince you of the power of metallic papers:
1. Full Color for a Full Effect
Similar to when using Busy Beaver's Metallic Finish, going full color on the metallic paper prints will slightly darken the colors in your design. On the flip side of this however, it can create a nice contrast between the color in your artwork and the shine of the paper.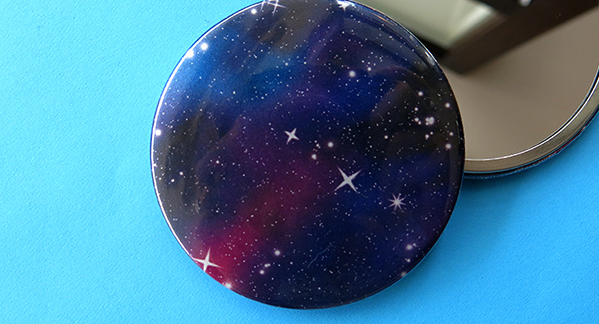 You can really see the texture of the silver paper in these 3 inch mirrors from Smartypants Paper. Her design on the metallic silver now has an added texture from the shiny paper.
2. Use Contrast to your Advantage
Contrast is one of the most important principles to keep in mind when designing for metallic paper prints. Put to use the power of the metallic papers and add your bold line art on top of the finish. This technique allows you to take advantage of the shimmer paper while also keeping your design or illustration legible.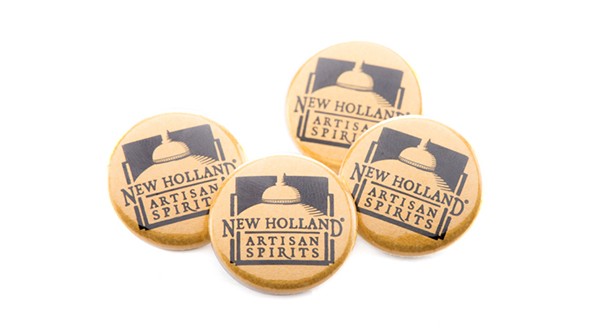 3. Make a Themed Pair
Since Silver and Gold Metallic papers make such a perfect pair, try using both the papers at once to sell as a themed pair. Susan Bin, a freelance artist and designer, uses both the Metallic Gold and Silver paper for her Berserk themed button sets.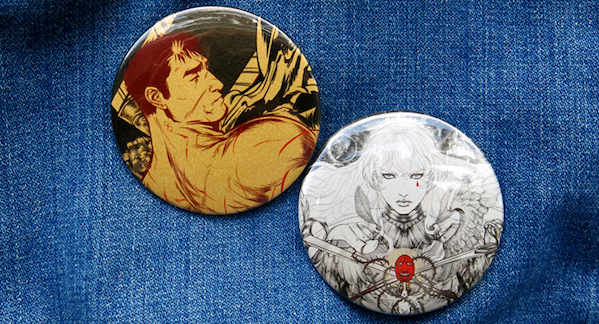 The Silver and Gold Buttons are very popular, and the special paper option is a great personal touch that helps my products stand out all the more because of that small yet special extra effort." -Susan Bin

Where to Start—Get a proof!
Now that you have all the knowledge of printing on metallic paper, it's time to try them out! Just like our other paper finishes like Paper Bag and Neon, Metallic Gold and Silver finish prints your design directly onto the paper. Since color matching won't be possible using the Metallic Papers, we always recommend at minimum requesting a digital proof. The digital proof that our Design Department sends over will demonstrate how the Metallic Paper will screw the colors on your design.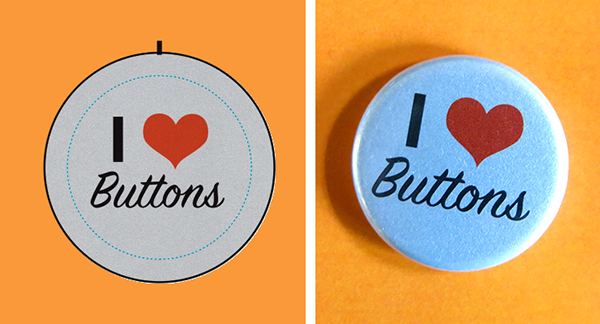 Also remember that we can also get you a physical proof to examine before your full order goes through—just contact Customer Experience.
Read More