Pride Month is just around the corner, and we put together some of our favorite creative ways to use buttons in your celebrations. From giveaways to fundraising—rainbow flag badges, LGBTQ buttons, and all pride pins are a great way to increase visibility and show support.
1. Giveaways to Celebrate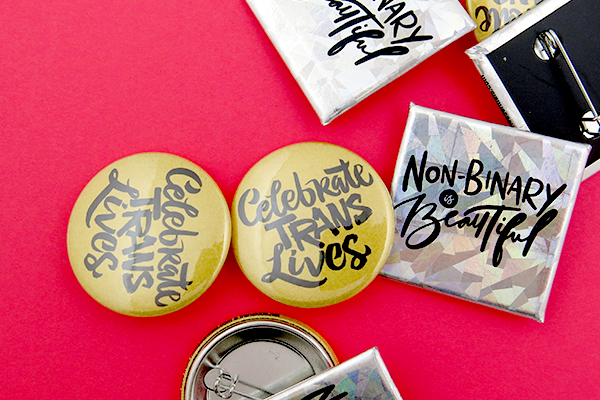 Buttons are the perfect giveaway for Pride Month to help celebrate everyone's diversity. In the case of Chicago's all-inclusive Sex Toy Shop, Early to Bed, they offer these 1.5 inch square cosmic "Non-Binary is Beautiful" pins along with these metallic gold paper "Celebrate Trans Lives" buttons in their shop and online.
Searah Deysach adds that the shop "also sends handfuls out to therapists and clinicians who request info about our products for their clients. We work with a lot of trans clients (and their parents and partners) and we want folks to feel not only supported at ETB but also celebrated!"
2. Use Buttons to Fundraise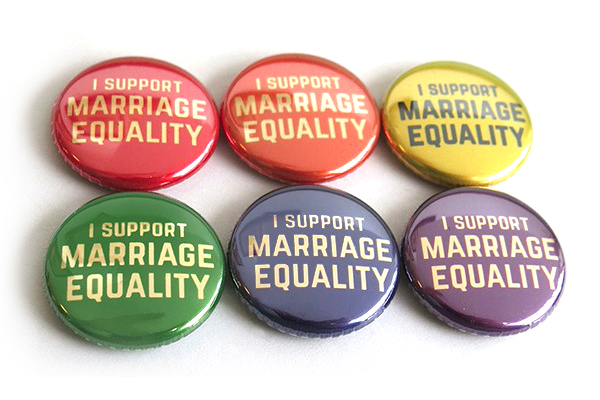 While there are so many creative ways to fundraise using buttons, we love a good ol'fashion button fundraiser! To create your own buttons for your individual Pride-related cause is a great way to spread the word on a particular issue without breaking the bank with up-front costs.
3. Pronoun Pins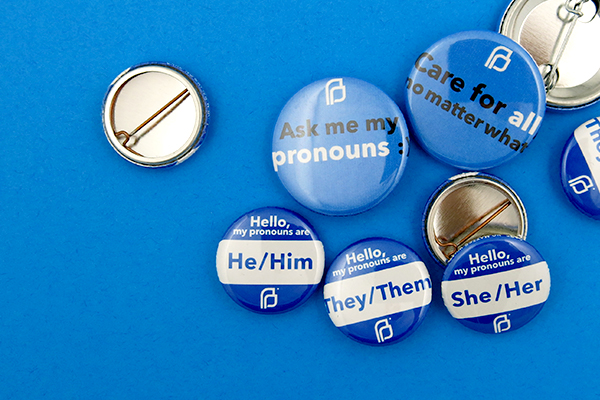 Start to encourage open conversations about gender identity with the help of pronoun pins! Gender misidentifying is an issue that happens all year round, not just during Pride Month.
Emma Corbett of Planned Parenthood Mohawk Hudson has done just that. With their pronoun buttons, "We hope the pins will be a small statement of support for Pride month and beyond!" With the addition of the PPMH's motto, "Care no matter what" included on the rim text of these pins, staff members of the Planned Parenthood are excited to wear them long-term too. "If they can help someone feel positive and/or start a conversation about advocacy or services, then we're very happy to have made them."
4. Show Your Support with your Organization!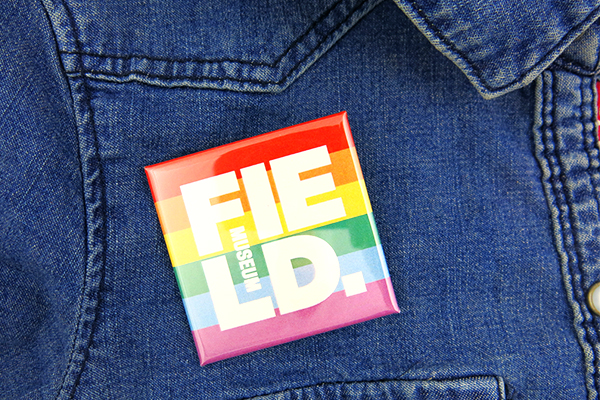 Created by the Field Museum's LGBT staff affinity group, the Outfielders, these 2 inch square buttons are being passed out to staff and guests to "show support to the museum's commitment to inclusion and equality" says Michael Wren, the museum's Giving Society Manager.
Your business can too show support throughout Pride Month and beyond by participating in Pride events and increasing visibility around sexuality and gender issues with the help of Pride pins.
5. Celebrate LGBTQ History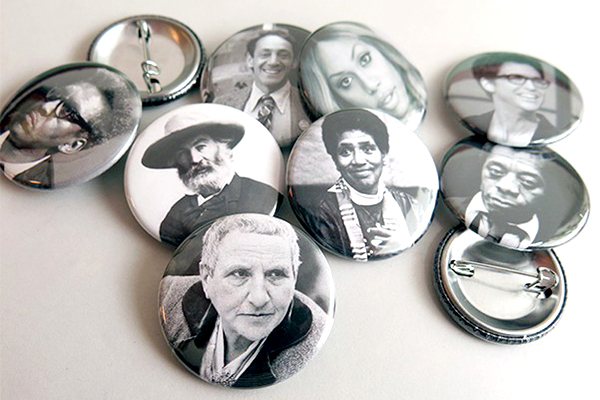 Celebrate the history of Pride by honoring the figures that have made progress possible. Select well-known personalities, or shine light on lesser-known figures to commemorate on buttons. Create a collectible set for events as a scavenger hunt to encourage visitors to visit different booths and locations, or use buttons as an ice-breaker at meetings—participants can trade for their favorite historic figure.
Designs that aren't specifically branded for Pride month can be used all year round for different events, or for LGBT History Month in the fall.
6. Celebrate Diversity within the Movement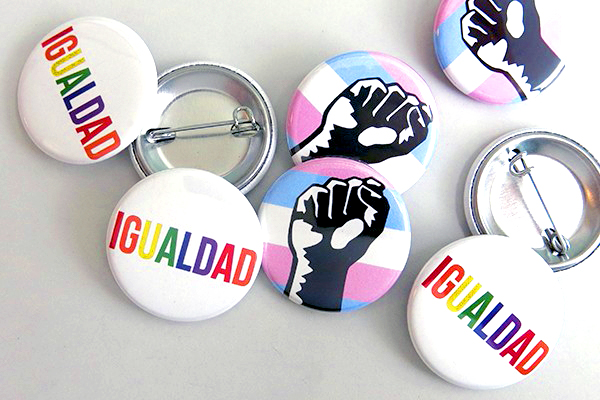 Pride month is an opportunity to celebrate the diversity of voices and experiences within the LBGTQ community. Messaging that increases visibility of issues people of color, trans people, women, or immigrants within the movement is a great way to promote inclusiveness.
7. Buttons for Allies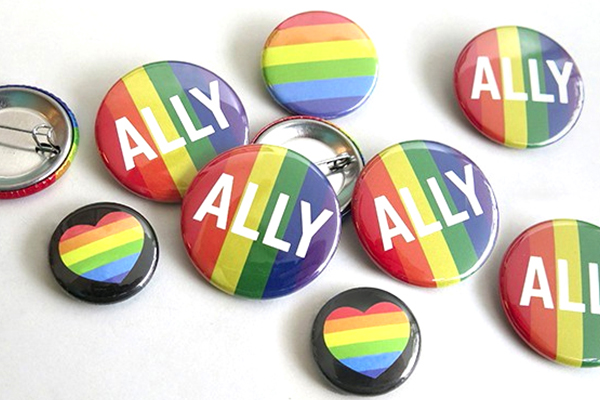 Celebrate straight allies during Pride month with buttons that allow them to proclaim their alliance with the LBGTQ community. Simple "ally" buttons are easy to design, and an simple way to spread a message of broad support.
Read More