They're inexpensive, exclusive and, let's just admit it: cool. Here's why custom buttons can go a long way in your next crowd-funding campaign.
There's something about buttons that will always evoke the cool and the subversive. And that's exactly the kind of vibe that resonates with crowd-funding backers when they're plunking donations down for their favorite causes. In addition to their cool factor, the affordability, collectability and lasting visibility native to buttons makes them no-brainers as crowd-funding incentives.
Buttons and The Essence of DIY
Perhaps it's because they have come to symbolize underground movements, alternative culture and the rise of the little man. After all, their versatility and affordability – the essence of DIY – make them accessible forms of messaging for independent causes. They're a means to literally wearing your heart on your sleeve (or lapel), and function as a way for their wearers to signify their identities.
The DIY element of the button makes it the farthest thing from the kind of soulless advertisements that can kill a brand. That's one of the reasons why they're such natural incentives for crowd-funding campaigns.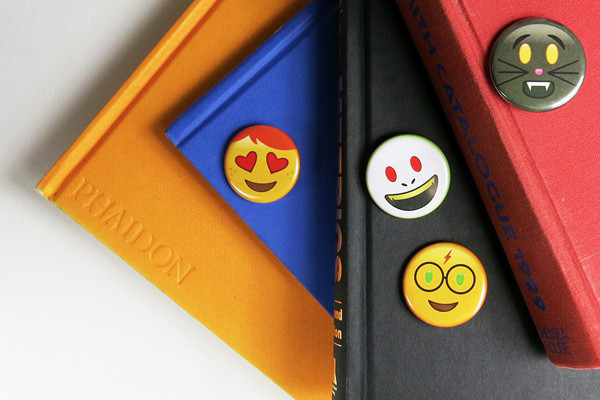 Harry Potter and the Full Button Perks: these buttons helped a nonprofit raise $154,000
Every Little Bit Helps
One of the reasons why crowdfunding campaigns succeed is because their tier system makes contributing accessible on a range of financial levels. While many may have the desire to back your project, it can be hard to convince prospective backers to actually hand over cash.
Take the Harry Potter Alliance's several campaigns, for example. The nonprofit draws on Harry Potter fanship to promote a range of issues such as economic inequality, natural disaster aid, LGBTQ activism and far more. One of the most affordable tiers of its 2015 campaign, which raised $106, 625, was a package of Busy Beaver made buttons for only $20: a nice take-home reward for those who couldn't afford to give at a higher level.
The set of buttons bears phrases such as "Wizard Activist" and "Akzabanned Book Club" and was an accessible way to help bring the campaign to 137 percent of its goal. In 2014 the Alliance found similar success by featuring ingenious illustrated buttons that helped the nonprofit raise $154,000 for a total of 155 percent of its goal.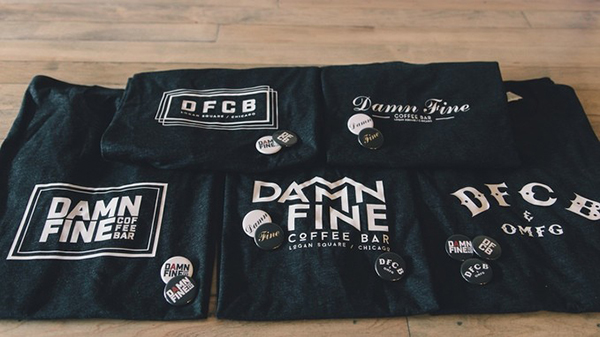 Button and t-shirt rewards from Damn Fine Coffee Bar's successful Kickstarter campaign.
The Exclusiveness of Commemorative Buttons
When you want to turn something into a hot commodity, make it exclusive. Such is the winning mentality behind Beanie Babies, hard-to-get craft beer and collectibles in general. The same opportunity applies for crowd-funding: selling customizable, commemorative buttons enables backers to wear something only a select group can. The Royal Palms Shuffleboard Club launched a crowd-funding effort that used limited-edition, collectible pins to help more than double its goal of $20, 200. The 2013-2014 pins represented the company's inaugural shuffleboard season, and those who purchased them were likely motivated to wear them in part because they'd be representing a unique experience.
Although the limited-edition button lends itself well to a crowd-funding campaign, some find that their custom buttons are so popular during their fundraising efforts that they want to continue to sell them after their goals have been met. Damn Fine Coffee Bar's Jude Goergen, for example, whose successful Kickstarter campaign was aimed at bringing an independent coffee shop to Chicago's Logan Square neighborhood, plans on selling the wildly popular buttons that helped his campaign in his shop.
Buttons As A Means to Brand Legacy
Because buttons make statements, they are often worn over and over again. That means if you sell 200 custom buttons with your logo and brand, that logo and brand will be made visible long after the end of your crowd-funding campaign. That kind of lasting representation can pay off exponentially.
While many will wear buttons with phrases on them again and again because they're proud of what they represent, others rep buttons as pinnable, portable works of art that will live on in their wardrobes long after your campaign does.
For example, the set of six buttons from I Wish You Where Here, a beautiful book of photographs that display a temporary-Amsterdam resident's view of his environs through a nostalgic and curious lens, each display gorgeous images from the book.
These buttons were given out as bonuses for Kickstarter backers, and, helped the campaign reach 126 percent of its goal and fund the book with $7,561. You can bet that the investors of those buttons simply didn't throw them away. Who knows how many times they'll be worn?

Read more about the top 5 Kickstarter Rewards you can offer!
Read More