Matte finish buttons, magnets and more! Soft touch matte buttons from the button experts.
The matte finish offers 4-color printing on white paper with a smooth, non-glossy finish. Our unique soft touch lamination process also leaves the buttons with a soft, velvet finish paper feel. Our matte finish features:
Soft Touch Coating
Our matte button pins have a super soft, velvety surface.
Vibrant Colors
Matte finish will make your colors pop!
Sharp Designs
With no glare from a shiny finish, fine lines and details appear sharp.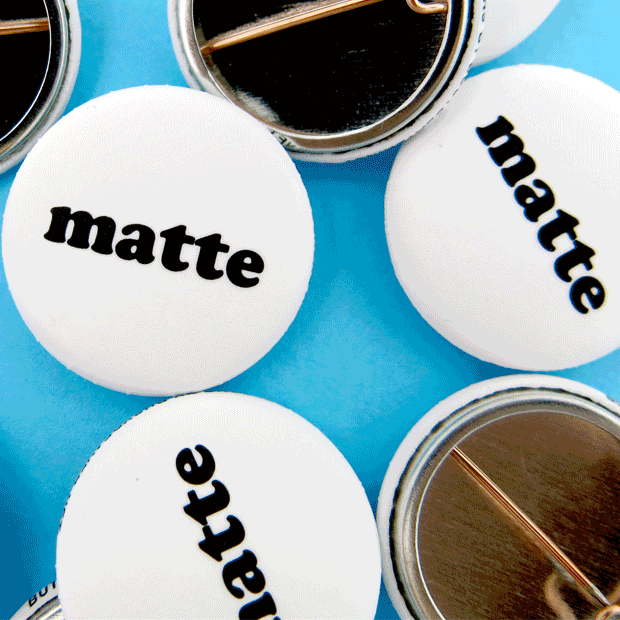 Ordered matte buttons on a tight turnaround and they turned out beautiful! The image printed crisply and the buttons feel soft too! So happy with our purchase!— Scout D.


I chose to produce matte buttons for our most recent project and it was a HUGE hit! Everybody loves the matte finish.— Chrisinte M.


I LOVE the new matte buttons! The colors are so vibrant and have a fresh look. I definitely plan to order more. — Sam K.


GREAT Quality and Fast Shipping! Our buttons came out great and we ventured with the new "matte" ones. They have received plenty of compliments so we are happy with our purchase and this company. Will recommend and continue to use for future projects. — Lauren H.


Busy Beaver was super easy to work with, the buttons came earlier than expected and the quality on our matte finish was top notch. Would absolutely use this crew again. — Pearson C.

Order Soft Touch Matte Products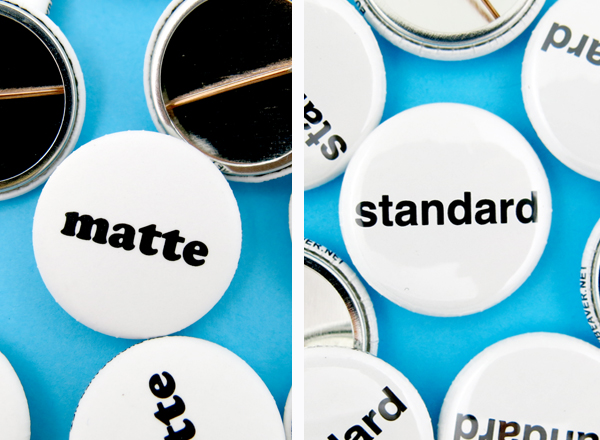 Matte Finish vs. Standard: What's the Difference?
Out of all our special finishes, standard and matte might be the most similar. So, which finish should you choose when ordering buttons? Our blog post outlines the differences between standard matte; take a read and decide which works best for your project.
See our guide to matte vs. standard buttons >
Matte is so soft to the touch! Why don't you feel for yourself?
Did you know you can order a custom sample of any of our special finishes, includig our soft touch matte? Reach out to us to learn more about what you can do with custom pins!