Summer is just around the corner, and for librarians that can only mean one thing—it's time for summer reading programs! As you know, keeping kids (and teens) reading books throughout their summer break can be a challenge in itself. Relieve some of the stress of organizing your program by using our tips.
Buttons Fit Your Budget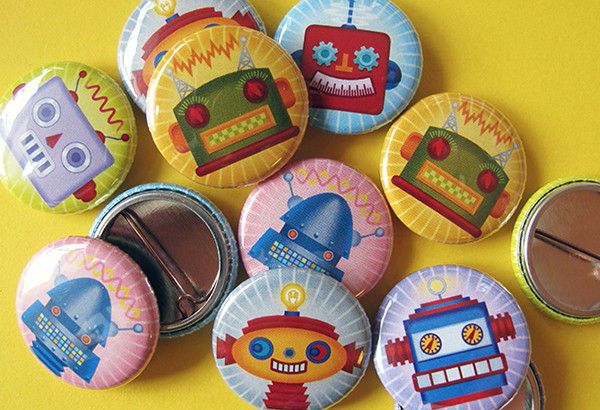 Fun robot buttons helped promote Chicago Public Library's youth STEM programming.
We completely understand that stretching your program's limited budget is a must. That's why buttons work so well— for just a few bucks you get a fun and wearable prize. Using buttons is an easy and inexpensive way to promote and incentivize your library's summer reading program: 50 buttons is less than $30.
Spread the Word with Buttons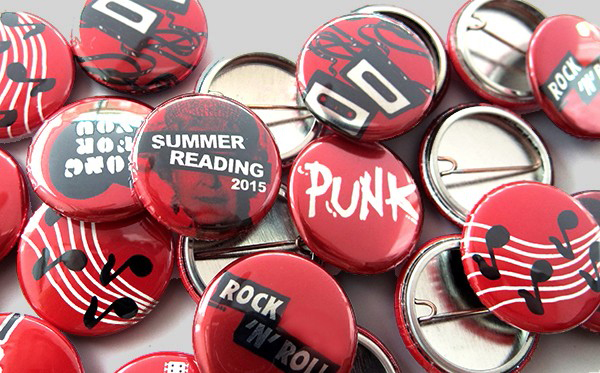 Nothing boring about these punk rock summer reading buttons!
Fliers and newsletters are great, but a bowl of free summer reading promo buttons are sure to catch the eye of every passing patron. Once the library visitor put on the button they become a walking billboard for your program.
Not to mention that buttons are one size fits all (who needs t-shirts!) and won't end up being stuck in unwelcome places like stickers can. Check out these clever ideas for more ways to use free buttons as valuable promotion tools.
Collectible Prizes and Incentives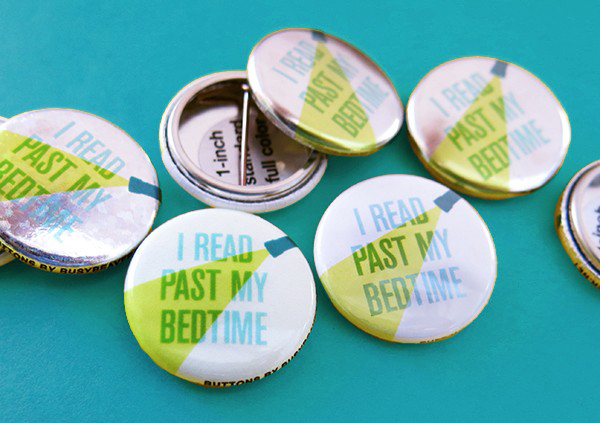 One design, up to six ways! Pictured are standard, metallic and cosmic finishes.
Buttons are a great incentive to keep kids engaged and coming back for more. Use them as rewards for attendance, or create a collectible set to encourage youth to reach their reading goal for your library's summer reading challenge. The same artwork can be created on different finishes to increase their collectible-ness, all the way up to 24k gold grand prizes!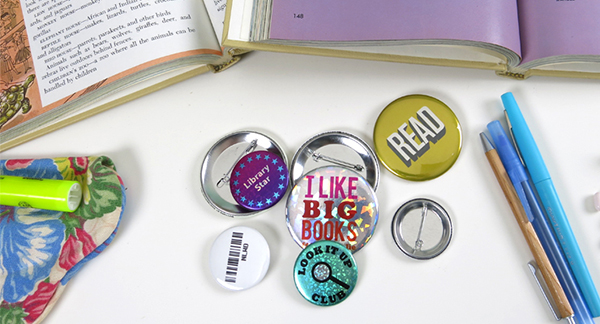 You handle the list of the best books to read this summer and we'll handle all your button needs! With budget-friendly options, easy ordering, and a product that'll appeal to both kids and teens, making custom buttons is a surefire way to become a summer reading hero.
Need a little help getting started? Our design team is ready to create the button of your dreams. Find out which design service works best for your idea!
Read More