Revival Food Hall, the 24,000 square foot marketplace in Chicago's downtown, gives you a taste of 15 favorite neighborhood restaurants from across Chicago all under one roof. Located on the 100 Block of South Clark Street in the 1907 restored National building, Revival Food Hall joins 16" on Center's other hall-of-fame venues like Dusek's Board and Beer, Saint Lou's Assembly & MONEYGUN, Longman & Eagle, Thalia Hall, Empty Bottle, and more. Whether you're working downtown or a tourist looking to try all the local flavors, Revival Food Hall offers a warm welcome to all its guests. From the careful curation of the 15 culinary vendors, collaborative events, local sourcing, and down to the use of their buttons and pins, Revival Food Hall has quickly become a community staple in The Loop.
\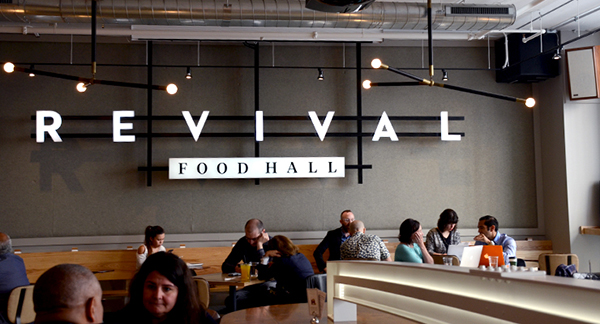 Partnerships in the Community
Besides serving tasty treats, Revival Food Hall is also home to special events co-hosted by Chicago locals. Books clubs, bingo, Beauty's Bar Manicures + Martinis, as well as a Writers Club in tangent with Curbside Books & Records, all convene at Revival. But their focus on community extends beyond fun activities: Revival Food Hall also focusses on sourcing local goods.
As you enter the marketplace from Clark Street, you'll find your way over to Revival's Cafe-Bar. The "dawn" menu includes locally sourced coffee roasters such as Groundswell Coffee Roasters, Metric, Four Letter Word Coffee, and of course the sought-after cold brew from La Colombe.
As early as 11am the Bar will open with a fully cocktail and beer list. The selection includes local Chicago's breweries such as Half Acre and Revolution, as well as a couple neighborhood draft favorites from breweries like Hopewell in Logan Square.
And their promotional pins and buttons are sourced locally from us at Busy Beaver.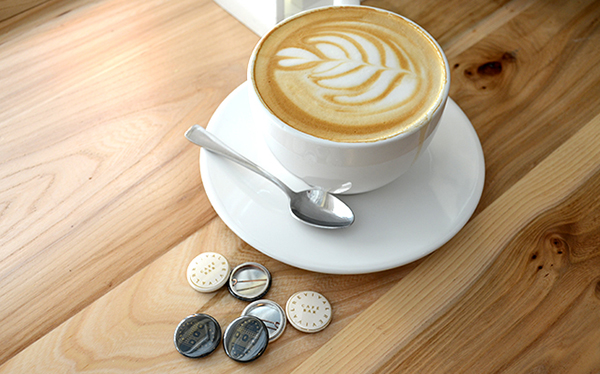 Spreading the Button Love
You'll find scattered around the Revival Cafe-Bar two styles of 1 inch pinback buttons available for guests to take. The team encourages you to take some for yourself and grab a few extra for friends and coworkers. It's an easy and a free way to spread the button love past the walls of the food hall.
The establishment also uses custom lapel pins in a unique way. Next time you're in the Revival Cafe-Bar, be sure to ask about the enamel pins. The almost-secret-oval pins can be redeemed for a complimentary drink at the counter. The great idea behind the enamel pins is that you can choose to redeem it, or decide to keep the snazzy pin to wear on your lapel!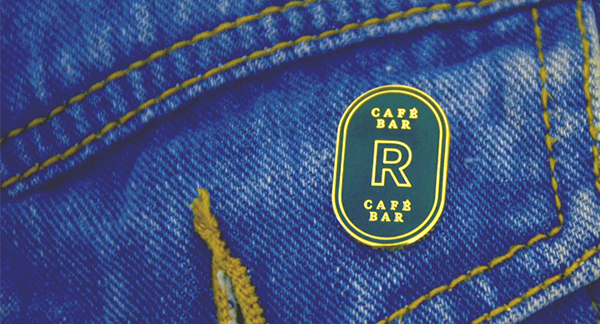 From the the way the restaurants are curated to the coffee in your cup at the cafe, Revival Food Hall is reinventing community-style eateries.
Read More