One of the struggles a young creative exiting college faces is having their portfolios stand out in a sea of their peers. Professors are underlining the importance of having your voice and aesthetic shine past a traditional paper showcase. What better way to for you to add context to your work outside of a standard print booklet than to have a tangible piece of your art that, even better, people can take with them with all of your information.
This is exactly what Josh Volz did for his senior thesis project at the Indiana University—Purdue University Fort Wayne (IPFW). Josh is currently finishing out his last year to earn his BFA in Graphic Design and for his final project he chose a subject close to his heart: Indiana based folklore and urban legends.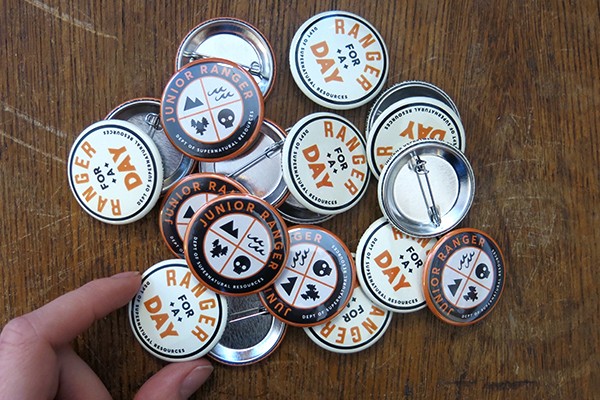 For Volz's senior thesis, he created pieces to for a fictional Department of Supernatural Resources in Indiana. The idea was to add a backdrop to show the functionality to his designs and illustrations while exploring a fun subject matter.
"We may not have Mothman or the Jersey Devil here in Indiana, but we have stories like the Beast of Busco or the Devil's Lake Monster of Lake Manitou. I wanted to create a storyline that exposed these legends as "true" stories that were kept in check by the Department of Supernatural Resources."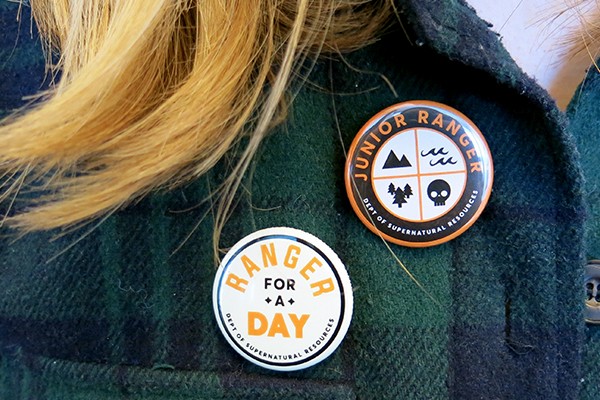 The project includes illustrations of the creatures, along with brochures, patches and buttons that will be given away at an Open House April 22nd. The buttons to be awarded will be for honorary "Rangers for a Day" (these ones glow!) and "Junior Rangers".
After graduation Josh plans to continue working in the graphic design with the hopes of integrating his illustrations both traditionally and digitally. He would like to expand his work to include his own shop of buttons, stickers, and patches! You can see more of Josh's work at his website—we can't wait to see the next designs, Josh!
Read More