Pins aren't just for wearing on backpacks and jean jackets; one of the most exciting way you can show off your buttons is through social media. While there are dozens of social media platforms—Pinterest, Facebook, Snapchat, Youtube, Musical.ly, etc., there are certain channels that work better than others to showcase your marvelous pinbacks. And more than just posting a photo, there are tools and strategies used within each app to get your post seen by more people.
Here are 5 ways to take advantage of social media to showoff your buttons:
Use that Hashtag
Utilizing a unique or trending hashtag on a post of your pins could increase the amount of people it reaches online. While the recommended amount of hashtags varies from platform to platform, make sure to choose something that relates to your button and people will likely search.
With this tweet from Hope for the Day, they use the hashtag "WGYHW" to direct people to the posts of, "What Gives You Hope Wednesday."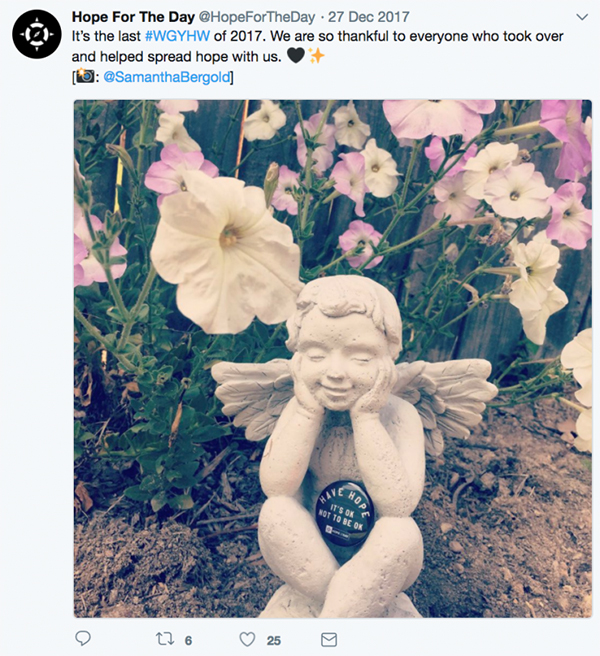 Tag the Creatives
Every month Inch x Inch releases a themed button pack to the subscribers of their club. A portion of sales from the pin club benefit Art with a Heart and 826Chi. So to increase subscriptions, and therefore donations, before each release the button designs are teased on Twitter and Instagram with images that are tagged with the artist that worked on that particular design. Inch x Inch also uses social media to broadcast their newest button packs, highlight and promote the artists that work on them, all while gaining more contributors to their cause.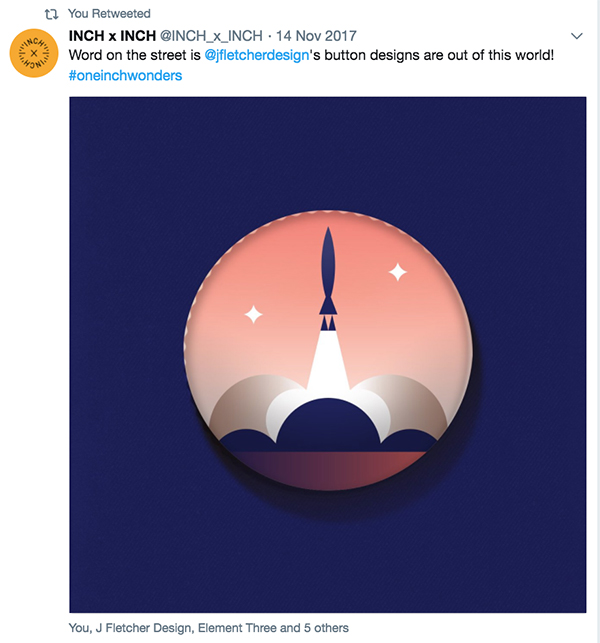 Show Off Your Design!
You've put in the hard work on the button design, maybe even multiple drafts of the design, so why not show them off when the buttons are finally in your hands? We also have to confess that one of our favorite things to see online is our customers tagging us on their freshly delivered orders! We love reading how excited you all are at your first time witnessing your buttons in person.
High Concept Labs tweeted out this image of the new varies magnet sizes and finishes they had order which showed off their colorful concepts.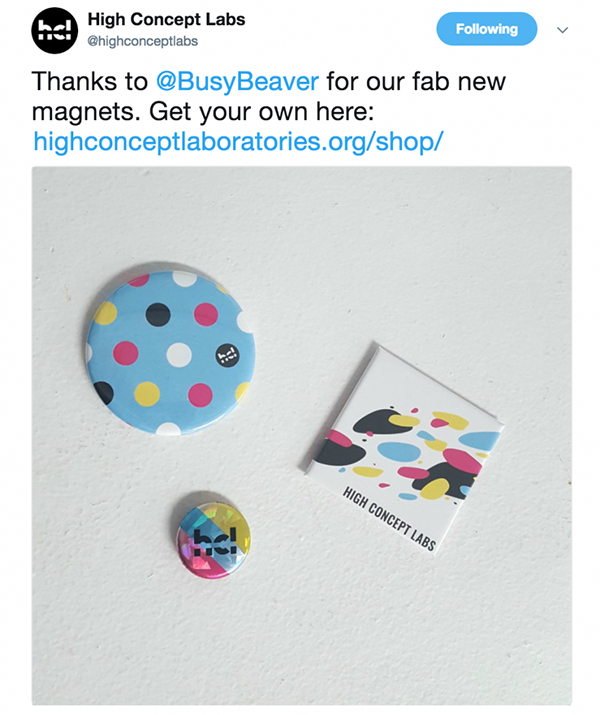 Share Your Stories
"Stories", for those who don't know, are a method of creating a timeline of photos and small videos that expire in 24 hours. The concept has been around since the creation of Snapchat, but since Instagram introduced their own way of documenting in real time, stories has taken over the internet.
Since the videos and images disappear after a day, a lot of creatives and companies have used this method of sharing to be a more personal look at themselves that don't necessarily have to be "on brand."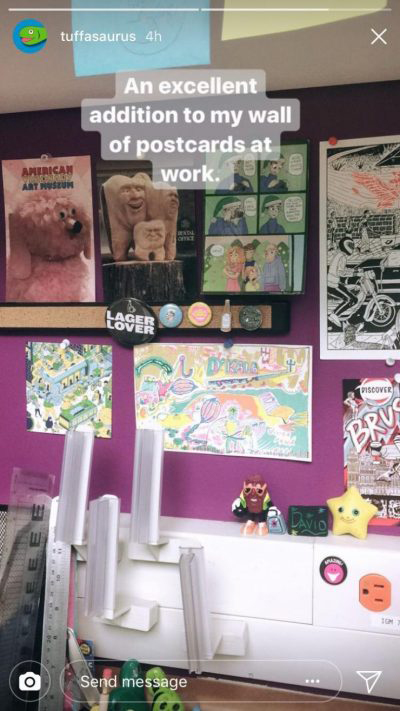 Show Movement
Sometimes there's only so much a still image of a button can do for someone. Luckily with the power of technology, Instagram let's us post videos and Boomerangs to help show the movement of special finishes like sparkle or cosmic and even some of the unique moving buttons we have in our museum.
Read More