Many musicians reach a point in their career where they start to ask themselves, "Should I invest more time and energy or pull back? Can I make this into a career? How can I make money with music?"
The road to success is different for everyone: whether you're just starting out on your musical adventure or you've been playing in a band for 10 plus years, we're here to help you start thinking of your band as a business.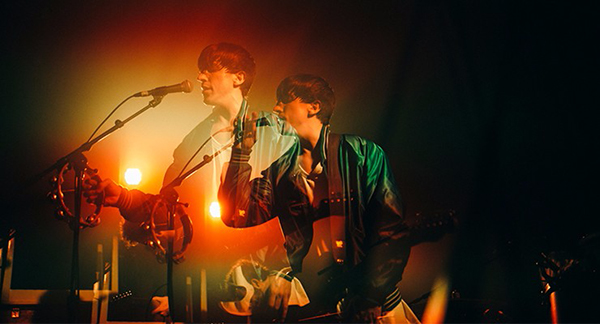 The Kickback photographed by Jim Vondruska
Pro-Tip 1: Divide and Conquer
If you don't have the funds to hire a manager or PR team to help with promotions, just harness your bandmates skills and expertise. Tasks like booking, contacting businesses, designing posters and albums, posting on social media, and keeping track of the books can all be divvied up. Have everyone pitch in to prevent one person from being inundated with all the responsibilities of the group.
Pro-Tip 2: Diversify
While recording and performing are your top priorities, it's a smart business practice to extend the reach of your band to bring in as much revenue as possible. The first and easiest method to begin to make money from music related products would be to invest in branded merchandise that can be sold online or at shows. While the ideal goal is to sell your music at the end of your set, consider it just as effective of a sale when you sell an item printed with the name of your band, website, or download link.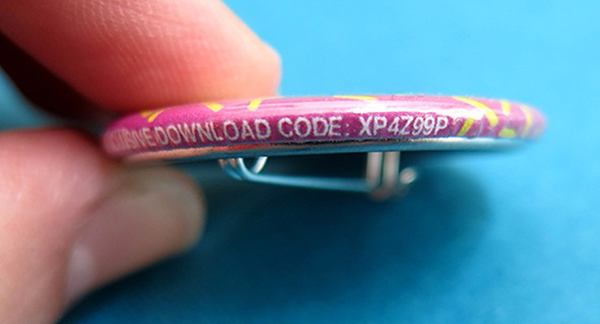 "Diversifying your merch options with things like buttons, t-shirts, or koozies is like free advertising" - RJ Schillaci, drummer of Archie Powell and the Exports.
Licensing music is also a great way to use completed songs to earn a profit while your band may be touring, writing, or busy recording in the studio. You can think of licensing your music as deploying a middleman to help find productions like movies, tv shows, commercials, or even games that will pay to use your music.
Read the fine print: look for licensing agreements that allow you to retain all rights to your work. The company wanting to use your songs should only be purchasing limited rights to use your music. By reaching out to multiple licensing companies with your tracks, you can increase the number of ears listening to your music while also receiving a monthly, quarterly, or yearly deposit depending on your agreement.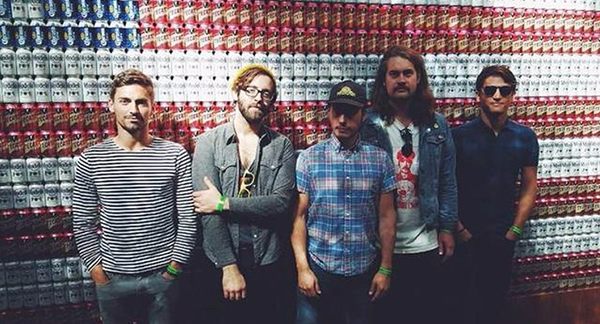 Chicago's Archie Powell & The Exports (LLC)
Pro-Tip 3: Deductions
Once your hobby begins to make money, it's time to get your taxes in order. To start claiming your band's expenses the same way a business would, the best first step would be to establish your band as an LLC, or Limited Liability Company. This means that the members in your company, your fellow musicians, will all have an equal part in ownership of the band.
With an LLC associated with your group, you are able to keep the tax, income, or expense records separate from your individual filings. You may also open a separate bank account for the band with company credit or debit cards so that funds from personal lives and the band do not mix.
For example, if your band plays a gig and is paid as an independent contractor, depending on the amount, you may receive a 1099-MISC tax form. If your band is an established LLC partnership, the income will be recorded under the band's name and the band will be required to report this income at the end of the year. If you do not have an LLC established, it is very likely that the 1099-MISC form will be put under one member's name and that person will need to pay additional income taxes at the end of the year.
No LLC also means that you cannot claim your band's expenses. Under an LLC, expenses like gas for tours, merchandise, recording fees, social media ads, practice spaces, instrument repairs, or any costs that directly affect the band, can all be claimed as deductions. And those deductions will decrease the amount of taxes you owe at the end of the year.
—
Success doesn't happen overnight. Start by opening a discussion with your bandmates and to begin to gage each member's level of commitment. If all members are on the same page, making the transition from fun activity to business will be a much smoother one.
Keep in mind the goals or achievements you all would like to fulfill and make a plan of action. Utilize our tips to pursue your creative passions while making money.
Read More