When Busy Beaver started back in 1995, sustainability and "green" practices weren't nearly the buzzwords they are today. But even when we were making just a few thousand buttons a year, founder Christen and crew were committed to building a business that was successful and respectful of the environment. Back in the day that meant bringing scrap paper back to the only accessible recycling bin we could find— the local Kinko's where we printed artwork. We're happy to say that recycling options (and printing!) has gotten a little more streamlined these days, but at every stage of the production process-- from printing, to parts, to our office itself— we're committed to production the greenest, most environmentally responsible buttons out there.
Paper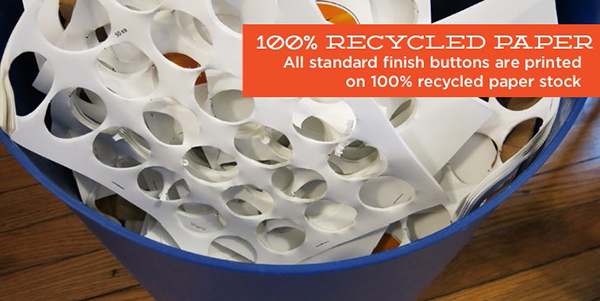 The vast majority of our buttons start out with a paper print, so "greening" our paper stock is an important component in creating sustainably manufactured buttons. In 2014, Busy Beaver switched all of our paper to a new 100% recycled stock. This new paper offers a bright white canvas for button artwork, while giving you peace of mind knowing that no new trees were cut down to make the prints.
Button Parts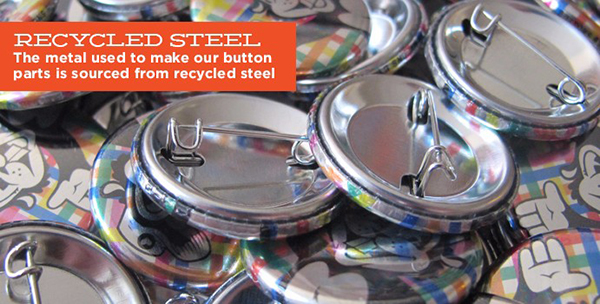 The second component in all of our products are the actual metal parts, made entirely from US-made recycled steel. Each button, magnet, bottle opener and mirror back is made from steel rolled in Gary, Indiana, tin-plated on Chicago's south side and manufactured in Wisconsin. These local manufacturing partners allows for a smaller carbon footprint in sourcing our most important parts.
Solar-Powered Manufacturing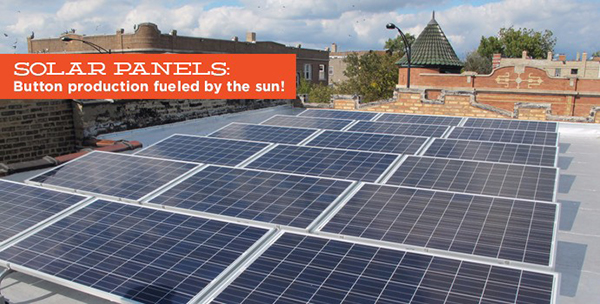 In 2012, Busy Beaver installed a series of solar panels on our roof, harnessing the power of the sun to help fuel our office and button production. In the two and a half years the panels have been operating, they've offset 8 tons of carbon that would've otherwise been released into the atmosphere, and made enough power to run an average home for over a year.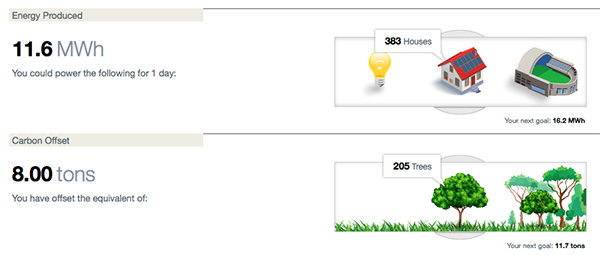 Solar energy produced by Busy Beaver's rooftop panels as of April 2015.
Green Facilities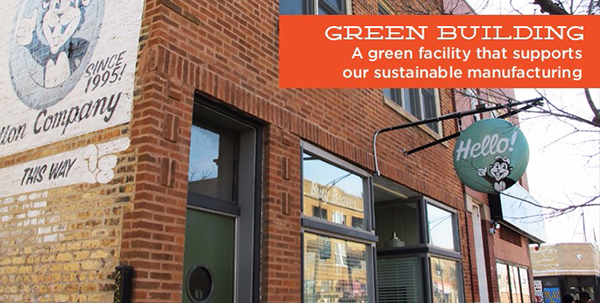 Located in a 1920's storefront, the Beaver Dam was rehabbed and modernized in 2009 with many environmentally-friendly features. The building is heated and cooled through geothermal energy, and construction included energy efficient spray foam insulation, insulated glass, rubber flooring made from recycled tires, and reclaimed building materials and fixtures. Our backyard also features a compost pile and organic garden.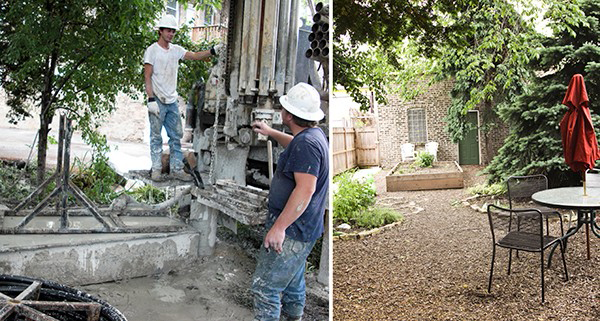 Geothermal installation in 2009, and the Beaver Dam backyard today.
As Busy Beaver prepares to move up the street to our new, larger building in 2016, we're already putting into place some of the same green building practices that have characterized our location, and we're excited to see what other aspects of our facility and production process we can streamline and "green" further as we continue to grow. Earth Day truly is every day at the Beaver Dam!
Read More