After many days of not feeling happy or fulfilled working at an ad agency, Lance Kitagawa knew that he needed a more meaningful creative outlet. He began to designing colorful, type-based images to post on a blog or Instagram with the idea that creating and sharing these messages would inspire others in the same humdrum routine.
Every day for two and half years, Lance used his skills to make these positive images to remind people to do what makes them happy and to follow their dreams. After years of completing this daily practice, Lance noticed he had enough inspiring content (over 800 designs!) to use on custom books, shirts, pins, magnets, pillows, and other products that could further spread this positivity around the world. After receiving countless comments of encouragement on Instagram, Lance decided to broaden the scope— and thus the idea for The Happy Project Box was born!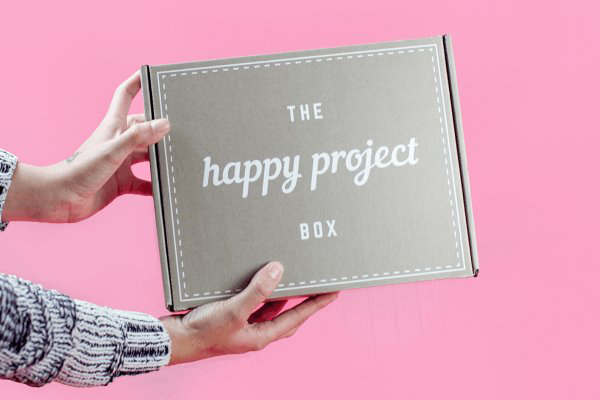 The Happy Project Box is a way to delivery affirmative products monthly as a reminder for people to live a more positive lifestyle. In the summer of 2017, Lance brought his idea of a happy subscription box to Kickstarter, where it was successfully funded in only a few weeks. The Kickstarter featured incentives ranging from a book of designs, enamel pins, and even a personally designed t-shirt.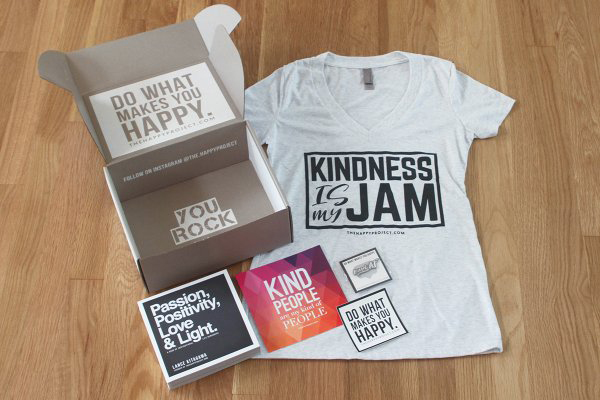 Every month, subscribers can enjoy receiving one t-shirt or tank top and one inspiring enamel pin based on that month's theme such as gratitude, love, adventure, kindness, passion, etc. The third item that highlights Lance's heartfelt messages could be a journal, notecard, pillow, tote bag, or as the February box contained, custom magnets!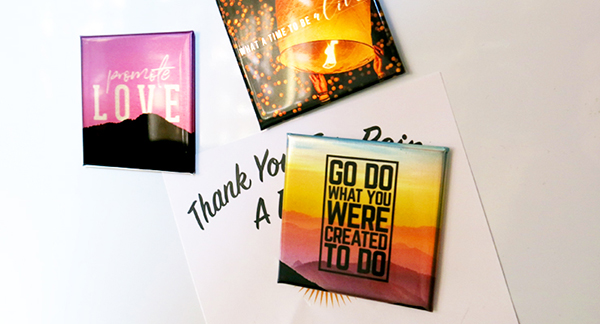 Now more than ever it's become easier to become your own boss and manage your art as a business. Now that custom manufacturing is now accessible to the public through e-commerce sites, it levels the playing fields for artists like Lance that have a vision. Social Platforms like Instagram, Facebook, Twitter have also allowed artists to make their own audience and deliver work that fulfills those needs as well as the artist's.
Along with a genuine desire to make the world a happier place with beautiful designs, The Happy Project Box is successful because of Lance's twelve years working in design firms and ad agencies to recognize and seek vendors with quality printed goods.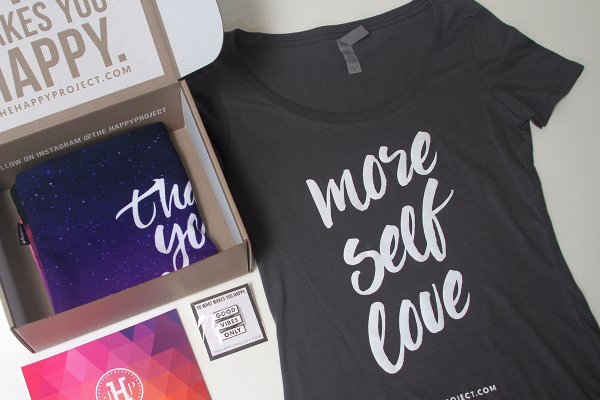 The Happy Project Box was the perfect remedy for Lance when he needed to add more meaning to his design work. By expressing his messages onto wearables, the positive notes can be relayed through whoever sees the designed shirt, the pin, the notebook, the tote bag, or the magnets—to further impact the lives of others.
Read More