Busy Beaver buttons come in a variety of colors but our business is green! We're invested in sustainable practices, making the organization a "lean, green, button making machine". Sustainability carries more meaning than just environmental impact or being concerned with being good stewards of the resources of our organizations.
Working together around sustainability efforts can create a more economically and socially sound workplace too. Here are some of the practices we at Busy Beaver live by that you can adapt too!
1) Reduce, Reuse, Recycle
I am sure everyone remembers The Three R's! Encouraging the use of reusable water bottles, or providing reusable flatware and utensils can scale back a large amount of waste that would end up in a landfill.
If there is a common area for office supplies, designate a space for folders or binders that can be re-purposed. Help encourage recycling by clearly labeling what materials go in which receptacles.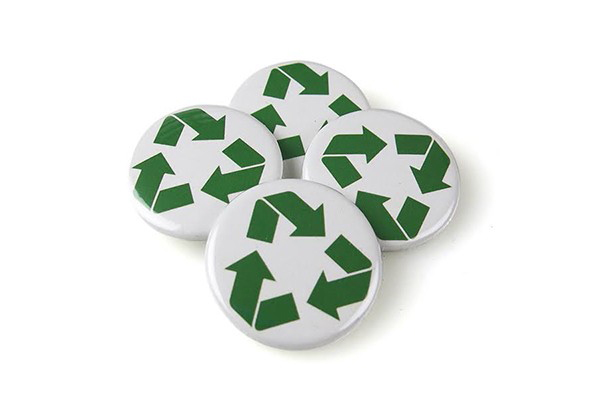 2) Energy
There are a lot of small changes that can shift your work space towards more responsible energy consumption.
Using LED lights and motion detecting-timers in low traffic areas can help to increase energy efficiency. Unplugging small appliances like the coffee maker or microwave at the end of the day and fully shutting down computers at the end of the work day helps to reduce carbon emissions too!
On top of shutting down our equipment at night, Busy Beaver saves trees each month by utilizing solar energy to increase our carbon offset.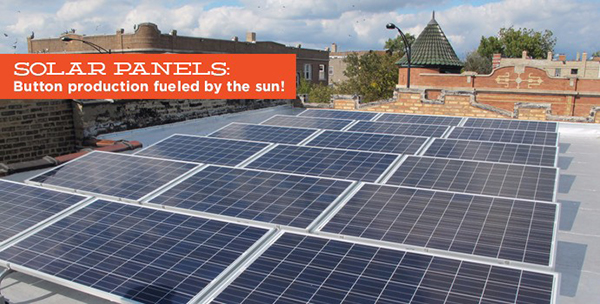 3) Recycling Materials
Recycled paper can come in different percentages of recycled content but any percent promotes responsible consumption. Using recycled fiber keeps a lot of waste out of the landfill, while saving water and energy. Printing double-sided and changing the default margins to be smaller on documents can save a significant amount of paper for your office in the long term.
Busy Beaver uses a combination of recycled and sustainably reforested papers to manufacture each of our pin backs.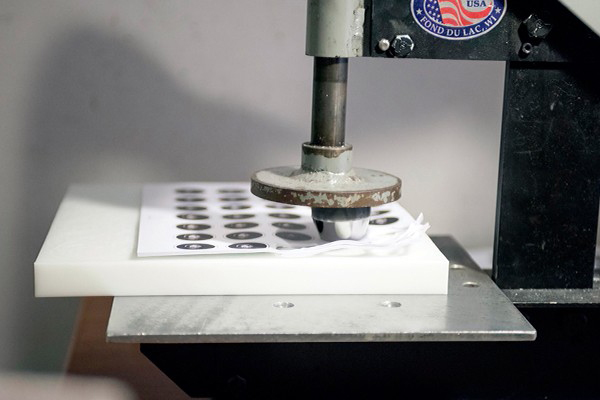 Photo by John Sturdy
All of our metal button parts are made entirely from US-made recycled steel. Each button, magnet, bottle opener and mirror back is made from steel rolled in Gary, Indiana, tin-plated on Chicago's south side and manufactured in Wisconsin. These local manufacturing partners allows for a smaller carbon footprint in sourcing our most important parts.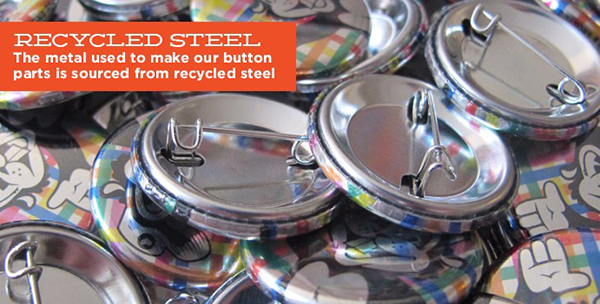 Creating a culture of care and concern for the environment and for each other shows through in adapting small changes throughout the office. And it feels really cool to channel energy into projects with your peers that are noble and enduring!
We hope our commitment to sustainability and some of these ideas will inspire your office to make some meaningful changes or take on new initiatives.
Read More